Erstwhile Nigeria International, Arthur Egbunam, has advised the Super Eagles against writing off a team as deadly as the Chipolopolo of Zambia as both countries battle themselves in what he described as an epic game of supremacy.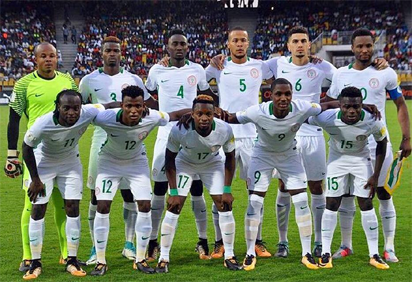 Egbunam who was the Special Adviser on sports to the immediate past governor of Anambra State, Mr. Peter Obi, said it will be a calamity for the Eagles to miss the 2018 World Cup slot, adding that any attempt to underrate the boys from Zambia would spell doom for the country.
He charged the players to give good account of themselves by proving that they have what it takes to have the country's flag hoisted at the Russia 2018 World Cup.
"Let us not deceive ourselves, Zambia is not a push over side, they are coming to Uyo to prove a point so our players must be very careful. This game is very crucial to both team. Our boys must show their superiority in this match. What is expected of the Gernot Rohr-led squad is nothing but a win."
Commenting on the list of invited players, he said; " Well Rohr is the head of the technical crew, he knows the players much more than I do. I think he has invited those he thinks can deliver for him. But he must as a matter of importance work on the defence because the Zambians have very sharp attackers that can cause surprises.
The Eagles must try as much as possible to score more goals, they must take their chances, individual play should not be allowed. The Zambians are out to spoil our show. It is a serious game that must be taken very seriously'."