By Emma Amaize
ASABA—ALL Progressives Congress, APC, local government chairmen in Delta State have denounced attempts by some persons to blackmail and drag the Executive Director, Projects, Niger Delta Development Commission, NDDC, Mr. Samuel Adjogbe, into unnecessary contract controversy.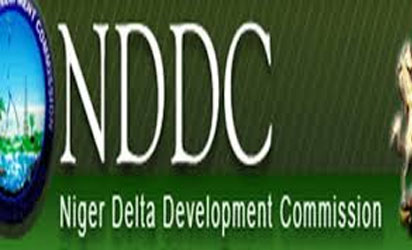 The Forum of All Progressives Congress Local Government Chairmen, Delta State, in a statement by the chairman, Valentine Egbe, said: "As baseless as this distraction may be, it is trite that lies, when constantly and consistently repeated, will soon begin to wear the garb of truth, and to avoid the risk of allowing the unsuspecting public to be misled, the party feels obliged to put all the facts in proper perspective.
"Firstly, the relevant procurement law stipulates in unambiguous terms how contracts are awarded in public institutions and NDDC is not an exception. In NDDC, the Executive Director, Projects, is only a member of the governing board, which is the decision making body. Hence, it is ridiculous how people arrived at the illusion that the EDP can be sharing contracts as if it was his personal firm.
"Secondly, the present board has severally reiterated its determination to ensure that due process is followed in the award of contracts in such a way that only competent and qualified contractors who can deliver timely are engaged.
"The Executive Director, Projects, as a person, has proved to be a man of impeccable character with clear determination to diligently carry out the official mandate of his commission to transform the Niger Delta and at the same time, remain committed and supportive to advancement of APC in the state, so the party cannot condone any attempt to defame or blackmail him.
"Consequently, we advise every party member in the state to desist from such infamous conduct as such will henceforth be treated as gross misconduct by the party. We call on party leaders to put their personal interests aside and work with the party to take over power from PDP failed regime, which Deltans are eagerly waiting to vote out in 2019."