By Pastor Oloruntimilehin Joshua Daramola (aka BOSORO)
THERE is no venture embarked upon that does not require God's support and approval before success could be achieved. This is imperative because the Bible says in Psalm 127: "Except the Lord build the house, they labour in vain that build it; except the Lord keep the city, the watchmen walketh but in vain." This is a powerful statement that requires people to comprehend, reflect and meditate on it. The verse invariably implies that no effort made by a person to get daily bread without God's consent and approval.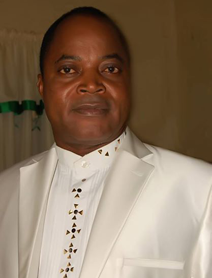 If a person is building a house without God's consent and approval, the house would not come to reality. Some multi-millionaires do not have houses in their various hometowns. They make frantic efforts but all such efforts end in vain despite their diverse business interests in different fields.
King David had all the resources to build house for the Lord and he expressed the desire to accomplish that dream, but the Lord through Prophet Nathan restrained King David to accomplish his desire. Instead He promised David that the seed from his body would build the house for Him (II Samuel 7:1-13). Therefore, if God does not give one the ability to succeed in life, nobody can make the person to breakthrough. For instance, two friends went to the same school. One had assisted the other during their school days. When they were through with their education, the friend that was assisted became rich and wealthy.
Some years later, the man who helped the now wealthy man, requested for some financial assistance to enable him set up his own business and become okay. His rich friend gave him money more than he needed to establish himself. Two years later, he came back to his rich friend to beg for money again. The friend needing assistance was unable to stand with first financial assistance, because God did not give him the ability to succeed at that time. God, for some reason, wanted him to be begging. I fervently pray that we will not beg in the name of Jesus. This is how God creates and does things.
The rich friend decided to give his friend employment in his organization but nothing came out of it. He then concluded that if God does not build the house the laborer is laboring in vain. Brethren, your work will be enough to feed you and take care of you and your family. You are not the cause, but the consent of God. Many people are working vigorously and awaiting the profit. They would get the gain but use it wrongly. Whilst some people are working and expecting no profit but get profit and use it to do something tangible.
It is better for people to know that it is not by their power. It has been pre-destined that they would build houses. Those that are not destined to own houses would buy land and commence the building but die suddenly and are buried in the uncompleted building. It might be the son of the deceased that was destined to build a house and he would complete the house; just as God promised Solomon the son of David would be the one to build a house in His name (I King 6).
Several years ago, a man was saving money to buy a car. Whenever he was about getting the money he needed for the car; one problem or the other would surface and he would spend the money on the problem. Then he started saving again until he had more than enough to buy more than a car but he fell sick. He wanted to spend the money on the sickness and found out he had enough.
Then he pronounced that he would buy the car but he died later. He never bought the car because he died a day before he could buy the car. Brethren, every possession acquired that God does not protect, may be carried away by thieves who can even take the life of the owner. Some people would say they do not have any possession but their children are their possession. So if God does not keep and protect them, they would have been taken away. It is not by your power or might that keep your children for you. The loss of your possession does not have anything to do with God. If God is not perturbed about anything that happen to anyone. God would not care if such people perish. It does not concern God. What is required of people of the world is to have the fear of God. Psalm 129:1-43 says: "Blessed is everyone who fears God. Who walk in His ways? When you eat the labour of your hands, it shall be well with you. Behold, thus shall the man be blessed who fear the Lord."
*For further inquiries call 08023020108; 08058110288
facebook.com/pastoroloruntimilehin.