By Davies Iheamnachor
Hundreds of youths, elders, and women of Ogoni ethnic group, yesterday, protested against the resumption of oil exploration activities in their area by the Shell Petroleum Development Company, SPDC, and Nigeria Petroleum Development Company NPDC.
This came a few days to the expiration of a seven-day ultimatum issued by the Movement for the Survival of Ogoni People, MOSOB, to shun it's planned return to Ogoniland. The protesters, who gathered at Kpobie Junction in Gokana Local Government Area, marched with placards bearing anti-Shell inscriptions.
Speaking at the forum, MOSOP President, Mr. Legborsi Pyagbara, urged the people of Ogoni not to surrender to those they called oppressors, maintaining that they will sustain a non-violent struggle to save their land.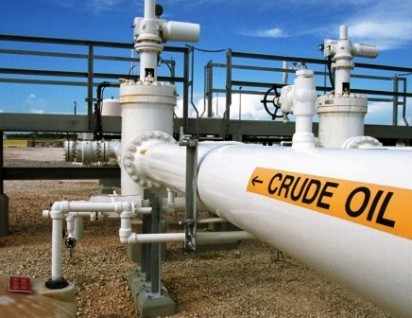 He said: "Many years ago, precisely on August 26, 1990, our brothers, our fathers came together and built our famous Ogoni Bill of Rights. And critical in that Bill of Rights, was the issue of restoring the Ogoni environmental ecology from further degradation.
"And the industry we held responsible for that degradation of Ogoni was the oil industry. And because of that, we initiated series of nonviolent action that forced Shell out of Ogoni in April and May 1993.
"Since then, Shell was declared a persona non grata in Ogoni. Now, we are seeing tendencies in the last few months about these companies trying to force their way back to Ogoni. And we are saying no, to that.
" MOSOP is committed to peaceful struggle and we are not about to change that now.'' Meanwhile, the Coordinator of Ken Saro Wiwa Associates,  Chief Gani Topba, called on the Federal Government to revoke the license it gave to Shell to operate.
Topba warned Shell and NPDC not to return to Ogoniland for oil production, noting that the natives should be allowed to meet and decide on the credible oil firm that will operate in the area.
The spokesman for SPDC, Mr. Joseph Ollo-Obari, had recently debunked allegations from MOSOP that Shell had an interest in Ogoni, saying: "SPDC stopped oil production in 1993, and has no plan to return for oil production there."