By Christopher Njoku
THE Executive Vice Chairman, Nigerian Communications Commission, NCC, Prof. Umar Danbatta has approved a sum of N23 million for this year's NCC cup tournament.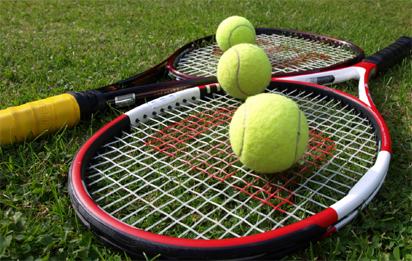 Speaking at the unveiling of the Tennis cup in Lagos, Danbatta said that the competition will be held across the country with 12 top teams to participate. Danbatta who was represented by the Director of Special Duties, Mrs Iyabo Sholanke said that the same prizes for the 2016 edition have been maintained for this year winners.
"Therefore, the winning team will receive N7 million, the second best will go home with N5 million, the third will receive N3 million, while the fourth will earn N2 million for their efforts. The number of participating teams have also increased from 10 last year to 12 for this edition. All the teams will receive N500,000 each to support their preparations for the tournament," She explained.
The NCC Boss said that the tournament is one in which Nigeria's best tennis players have participated, including a number of Nigerian players based abroad, saying that the quality of players at the tournament is of high standard.
He said: "As you are already aware, NCC tennis cup is team tennis competition that is open to all, including the the very best male and female tennis players in Nigeria.
We are proud that this tournament has the  best and promising Nigerian female and male players who are equally as excited as we all are, to ply their trade in the courts for the many weeks that this competition will last."
According to him, 10 players in this tournament have received ranking by the Association of Tennis Professionals, (ATP) in the past two years. Danbatta also said that the NCC objective in this sponsorship was to give recognition to top tennis players through prize monies, and empower them to launch professional careers abroad, which will attract professional coaches to train them as a squad.
"It is worth repeating that choice to sponsor this tournament was guided principally by our commitment to be socially responsible and to invest in the development and sharpening of skill of our citizens who could develop to the point of making livings with this sport and also doing the nation proud by winning Laurels.
"NCC Tennis cup increases competition among the players, which is an advantage when it comes to preparations for other competitions within and outside Nigeria"  He said.