The Director-General, Institute for Peace and Conflict Resolution (IPCR), Prof. Oshita Oshita, has said that for peace to reign in the country, the country's resources must be shared equitably.
He stressed that Nigeria is already hugely blessed with human and natural resources and as such, should be shared in a way that peace would always reign.
A statement by Michael Abu, media aid to Oshita in Abuja on Friday, quoted him as giving the advise while playing host to a team from Robert Bosch Stiftung, Berlin, Germany in Abuja.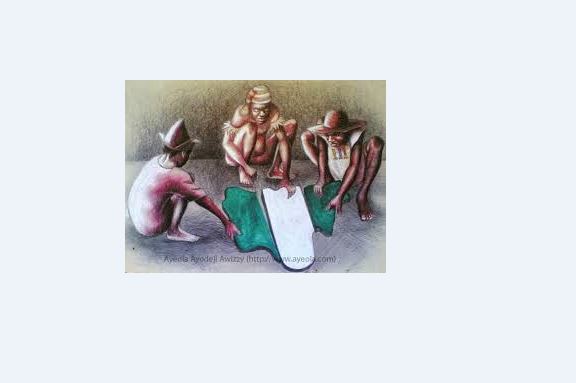 The team was led by the Senior Vice-President of the Robert Bosch Stiftung Institution, Sandra Breka, along with two senior project managers, Henry Alt-Haaker and Patricia Degueldre.
He further urged Nigerians to be tolerant of one another and support the government's peace efforts and development programmes.
Oshita explained that the country was richly blessed with agricultural and mineral resources.
He said that mechanism for mainstreaming peace in the sharing of the resources and in execution of projects remained a sine-qua-non to achieve peace and national integration.
The IPCR boss said the institute and UNICEF had designed Development Toolkits that would enhance peace and unity in the country.
He said programme should be aimed at enhancing peace in a manner where sites for projects and their execution would serve as units for promoting peace and unity between and among communities.
Oshita also said the institute was working assiduously with development partners to produce package of peace building and peace enforcement toward making the country peaceful and better rendezvous in the world.
The director-general also said that efforts to achieve this must be deliberate and conscientious.
The IPCR boss who commended the commitment of the Acting President toward the mitigation of conflicts across the country expressed the readiness of the institute to serve as backup for technical assistance.
He said that the Conflict Early Warning mechanisms had already been activated in Anambra and Oyo States to cover the southeast and southwest respectively.
He said that efforts were being made for the take-off of other Early Warning mechanisms in Gombe and Benue States for the Northeast and North-central.
Osita said the idea was to establish the early warning system in all the geopolitical zones of the country and subsequently in all states of the federation on the long run.
According to him, the early warning system would be connected to the national hub at the institute.