By Emmanuel Aziken, Political Editor
The silence of the immediate past governor of the state, Mr. Babatunde Fashola in the run up to the local government elections is increasingly provoking unease among many in the state.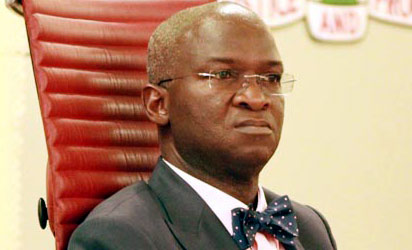 Mr. Fashola who governed the state for eight straight years has been notably quiet despite the controversies that shadowed the APC primaries. And this is despite the fact that he continues to be a member of the party that is in power both in Abuja and in Lagos. Even more, he is representing the state and the party in the federal cabinet wielding what many say is the most influential cabinet position as Minister of Power, Works, and Housing.
However, Mr. Fashola who supervised the most recent local government election in the state in 2011 has been notably absent from the affairs of the party and even the state. He was absent in most of the ceremonies organised by his successor to mark the state's golden jubilee.
Remarkably, Fashola's base, Surulere Local Government Area was one of the centres of the uprising against the APC leadership that followed the allegations of the imposition of Tajuden Ajide as the chairmanship candidate.  The candidate is believed to be aligned with the leader of the party in the area, Mr. Femi Gbajabiamila, the leader of the House of Representatives.
However, Mr. Fashola has not been fingered in any of the agitations or controversies for or against imposition.