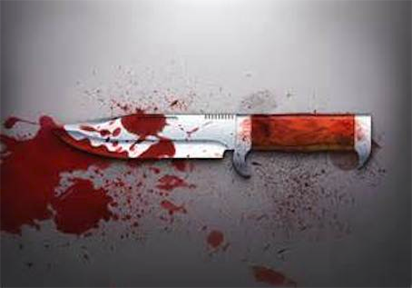 Knife stab
By Chidi Nkwopara
OWERRI—The Umuezegwu autonomous community in Ihitte Uboma Local Government Area of Imo State has been thrown into confusion and grief, following the beheading of 49-year-old Uzoma Anyanwu by a suspected indigene of the area.
Vanguard gathered that local canon shots were fired when the remains of Uzoma Anyanwu's in-law, Mrs. Rosita Osondu, made a brief stop at her daughter's matrimonial home, en route Umuowo Amuzi, Obowo Local Government Area of the state.
A villager said: "The canons were placed and fired adjacent to the home of the 33-year-old suspect. His anger boiled over and he confronted Uzoma Anyanwu on the issue, which degenerated into a brawl."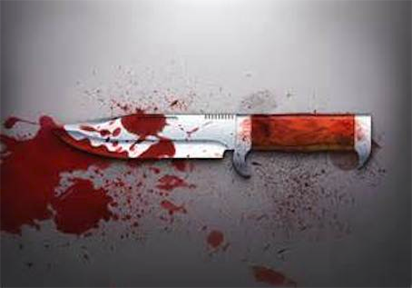 The deceased's younger brother, Theophilus Anyanwu, also disclosed that "some good spirited individuals from within and outside the community intervened and saved the situation at that time."
He also confirmed that his elder brother sustained bodily harm and left to treat himself.
Another villager told Vanguard: "On his return, the same suspect emerged, clutching a sharp knife. He unleashed deadly cuts before decapitating the head of Mr. Anyanwu.
"Possibly sensing the gravity of his deed, the man dropped the knife and took to his heels."
Continuing, he said the deceased lives with his family in Enugu, but only came home for the burial.
Vanguard gathered that Anyanwu's body has been deposited at Ihitte Uboma General Hospital morgue, while the Police have also stepped into the matter.
Although Vanguard could not get through to the Police Public Relations Officer on his mobile line for confirmation, a policeman serving in Ihitte Uboma Police Division confirmed the arrest of the suspect.
"The suspect has been arrested and he has started telling the Police all he knows about the incident; but I don't want my name mentioned," the officer pleaded.