NATIONAL Agency for Food, Drug Administration and Control (NAFDAC) has waived 50 percent of the registration fee for locally manufactured products in a move aimed at incentivising the Small and Medium Scale Enterprises (SMEs) sub-sector.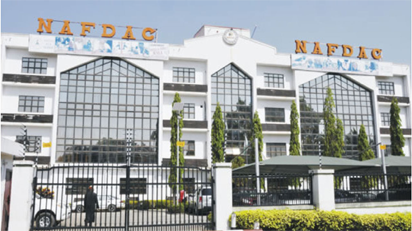 Abubakar Jimoh, NAFDAC spokesperson, in a statement, said the measure was in response to Federal Government's policy to promote local manufacturing companies in order to boost the domestic economy.
He explained that the new policy under the leadership of the agency's acting Director-General, Mrs. Yetunde Oni, would go a long way to promote economic development.
Jimoh noted that in the past, a lot of people and some licensed consultants had extorted money from innocent Nigerians in the name of NAFDAC registration. "Sometime back, we discovered that a lot of people were extorting money from Nigerians for registration fee of products. We decided to license some consultants who are professionals. But those unscrupulous elements fizzled into the consultancy firm that registered with us and continued their extortion from potential entrepreneurs. They collect as much as N250,000 to N300,000 for registration against official fee of less than N50,000, claiming that part of the money will be used to settle NAFDAC officials. The agency has taken decision to stop them after the expiration of their licenses; we will stop them and deal directly with intending manufacturers," he said.
The NAFDAC spokesperson explained that in the last seven years, the former NAFDAC Director-General, Dr Paul Orhi, introduced a policy that all young graduates willing to establish businesses would be given waiver.
He said that the policy was still in existence but young graduates from NYSC were not taking advantage of the policy. He further noted that NAFDAC recently established a Small Business Desk to guide people going into SMEs on how to set up their small factories.