Chelsea Captain, John Terry, is assessing whether to retire from football after the English Premier League (EPL) champions' final game of the season against Sunderland on Sunday.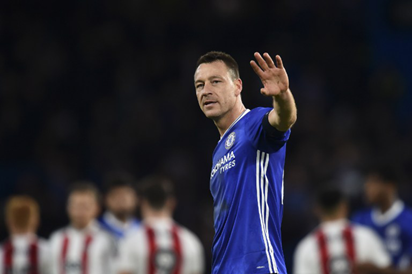 The 36-year-old has watched most of Chelsea's title-winning campaign from the bench this season, but opened the scoring in the 4-3 win over Watford on Monday night, his eighth league appearance of the season.
"I know I said I wanted to play regular football, but I have not ruled out Sunday being my last game and retiring.
"It depends if the right offer comes… but I haven't made any decisions yet, and I am just evaluating my options.
"I never wanted to be that player just hanging about, that people can't wait to get rid of or stopping the progress of a younger player coming through,'' he said.
Terry, who has played more than 700 times for Chelsea, the club he joined as a 14-year-old schoolboy, said adjusting to a bit-part role this season had been hard.
He, however, credited manager Antonio Conte with helping to ease the transition.
"He has been brilliant with me.
"Leaving me out of the side was probably a tough decision, but… the honesty, the respect and the communication has been fantastic. As a player, that's all you want.
"The transition for me being on the bench and seeing it from a different aspect this year has served me well, and will do if I go into management in the future,'' he added.
Subscribe for latest Videos