Effort to encourage local capacity will soon start yielding the expected results as the  the National Information Technology Development Agency, NITDA,  has disclosed said that it has put measures in place to enforce  compliance with the executive order on support for Local Content in IT Procurement by the  the government Ministries, Departments and Agencies, MDAs.
In  compliance with the recent Executive Order no 003″Support for Local Content in Procurement by Ministries, Departments and Agencies of Federal Government of Nigeria" signed by the Acting President, Professor Yemi Osinbajo recently, NITDA  Director General, Dr Isa Ali Ibrahim Pantami,   said   that it has embarked on strengthening its strategy to foster patronage of   indigenous IT products and services.
The strategy, according to NITDA  focuses on two tracks including  making  Nigerian IT products viable and  promoting  local content first policy in IT procurement by MDAs.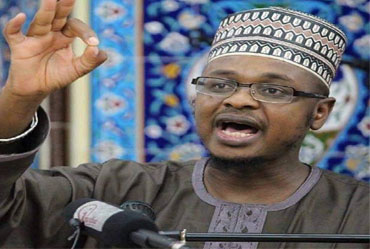 In its effort to make Nigerian IT products viable and competitive,  he informed that  the agency has invested in  building IT hubs, incubation and acceleration centers in the country, partnering with private IT hubs to identify and accelerate innovative IT solutions, crafting policies and guidelines that make Nigerian environment conducive for IT business, building hardware and software testing labs to certify IT products before going to market; and  empowering the two subsidiaries of the Agency, the Office for Nigerian Content in IT (ONC) and the Office for IT Innovation and Entrepreneurship (OIIE), to synergize the IT ecosystem as well as develop a vibrant and world class indigenous IT industry Nigeria.
In compliance with the Federal Government's directive that MDAs and all other institutions of the Federal Government planning to embark on IT projects must obtain clearance from NITDA, the NITDA DG said that the agency has assembled a team of experts charged with supporting MDAs with advice and guidance throughout the IT procurement process.
" This is aimed at mitigating waste and mismanagement of government funds as well as ensuring that procurement of goods and services are in line with the national development goals", he said.
"We therefore call on MDAs and other stakeholdersin the IT sector to support the Agency in this strategy so as to help boost the local IT industry, create new markets as well as deepen existing ones, and accelerate information technology penetration and adoption in all Government services in Nigeria for better service delivery", he explained.