The Nigeria Basketball Federation is already muting the idea of having two women league comprising of the Premier League and the Division One League.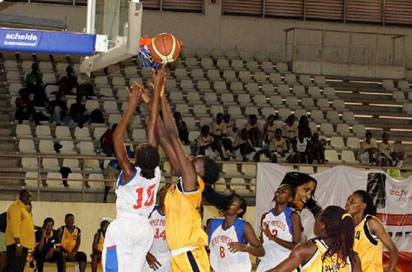 This idea came in order to accommodate other teams that have signaled their intention to partake in the Zenith Bank Basketball League.
The president of the NBBF, Tijani Umar, said six teams have already approached the body of their intention to be part of the league.
"Having developed the league from five to 18 teams, we already have another six teams lined up with application, waiting to be considered to participate in the league," Umar said.
"We have teams from Anambra, Bayelsa, Ekiti, Edo, Kwara and the Mountain of Fire ministries, and we have submitted their applications to the technical committee to seek advice on what to do.
"There is need to break the league into the Premier League and Division One league, it has come to the level where we cannot take everyone together as one league.
"We already notified our sponsor, Zenith Bank, that we might likely break the league into two by the end of this season.
"We are thinking that the best 12 teams will form the Premier cadre and the others will join the other six to play in the second-tier, Division One, making it two established leagues complementing each other through promotion and demotion to promote good competition."
So far, there is no official response from Zenith Bank on NBBF's initiative as talks are still on to sort out the modalities and logistics of the fresh idea.
The 18 female teams competing in the national female basketball league sponsored by Zenith Bank will begin hostilities in Abuja on April 10.