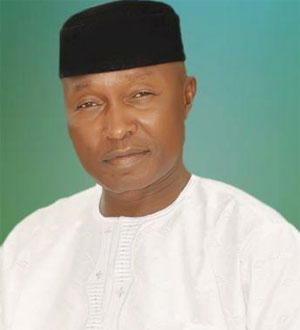 AYAGA-Daudu
The Abuja Division of the Court of Appeal has dismissed the appeal filed by a former member of the Kogi State House of Assembly and former Caretaker Chairman, Ogori/Magongo Local Government Area of the state, Gabriel Daudu.
Daudu had asked the court to set aside his conviction and prison sentence for a N1.4 billion fraud by a Federal High Court Lokoja be set aside.
Daudu, who was prosecuted by the Economic and Financial Crimes Commission, EFCC on a 208 count charge bordering on money laundering and misappropriation of public funds, was found guilty of 77 counts by Justice Inyang Ekwo and sentenced to 154 years imprisonment.
In his ruling, the trial judge, held that the prosecution proved its case beyond every reasonable doubt, and therefore, sentenced Daudu to two years on each of the 77 counts to run concurrently.
Dissatisfied with his conviction, Daudu approached the appellate court praying that his conviction be set aside.
However, in a unanimous decision today, the Appeal Court upheld the ruling of the lower court and dismissed Daudu's appeal as unmeritorious and lacking in merit.