By Prince Osuagwu
THE death has been announced of the founder and Chief Executive Officer of Omatek Venture Plc, Engr. Florence Seriki, MFR.
Seriki, who died Saturday at the Lagos State University Hospital, LUTH, after a brief illness was one of Nigeria's pioneer and foremost indigenous Original Equipment Manufacturer (OEM), with her Omatek Ventures Plc that specializes in the manufacturing of computers and other ICT devices.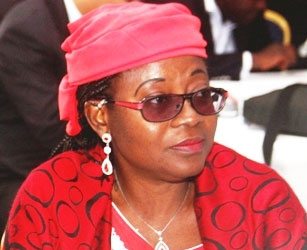 Reacting to the news of her death, former President of ITAN, Mr Chris Uwaje said Seriki's death is a bad blow to ICT professionals in Nigeria, it should also be a wak-up call for government to incubate a sustainability programme that ensures innovations of great entrepreneurs like Seriki would not die with them."
The current president of ITAN, Mr Tayo Adeniyi also eulogised Seriki, saying she was a woman with a strong character. "Seriki is a woman very close to the heart of Nigerian ICT ecosystem. It will be difficult to forget her."
Former Head of Corporate Communications at Omatek Computers. Mr Adebiyi Fashoyin, in his facebook wall reacted to the news of the death thus: "Good night, Amazon! The heavens are blazing forth, the death of the Princess!" You were ahead of your time in spite of your humility and simplicity.
Until her death, Seriki, served as Chief Executive Officer and Group Managing Director of Omatek ventures Plc.
She was a notable entrepreneur and industrialist who started Omatek Ventures Plc about 25 years ago.
She was the founder and Chief Executive Officer of the first completely knocked down Computer Factories in Nigeria and Ghana.