A University don, Dr Aminu Usman has advised the Federal Government to come up with palliative measures as promised to cushion the sufferings being witnessed by Nigerians due to the recession.
Usman, a lecturer in the Department of Economics, Kaduna State University, gave the advice in an interview with journalists in Abuja on Wednesday. He said such measures would help to cushion the effect of recession on the poor citizens.
The Federal Government had promised to directly impact on the lives of more than eight million Nigerians in its social investment scheme.
The social investment scheme is meant to provide succour as well as a ready-made palliative to ordinary Nigerians.
The scheme, among others, includes plans to embark on the direct payment of N5, 000 monthly stipends to one million extremely poor Nigerians.
"The N5, 000 will not do anything, but if we have so many people collecting it, some people will have one or two weeks of improvement in the quality of their lives.
"The government should understand that people want their quality of life to improve and if that is done, they don't mind who is ruling them.''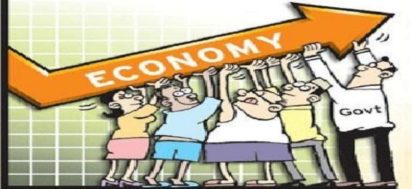 Usman said that there was the need for the government to review the salaries of workers. He said that salaries would not go anywhere with the present economic recession.
"Look at what is happening now, if you have children in schools and once it is mid semester, you will begin to panic maybe you have not finished paying last semester school fees.
"The salary you are earning in the past two years is the same salary you are earning and everything has doubled in price, the income remains stagnant.
"The biggest challenge is the economy, people don't care who is leading them so far as they have food on their table. They are fine.
"Some of these things happening now deter economic analysis, why should cooking oil be out of the reach of a common man? The price is twice more than that of vegetable oil,'' Usman said.
The don, who commended the Federal Government on the Treasury Single Account (TSA) policy, however, said that the policy had constrained the ability of Ministries, Departments, and Agencies (MDAs) to implement projects. He also said that the procurement process of implementing projects had also become cumbersome.
"It takes about six months to start a project; every year in and every year out, the government will have a budget that will not be implemented early.
"The budget will not be implemented until around September or October, while peoples' lives will continue to deteriorate. "Also, government should review its tax policy during this period.
"You don't tax people more in period of recession, instead you ease it for them to be able to use their income to purchase goods and services,'' he said.
In addition, he advised the government to focus on reviving the economy as that would give the citizens motivation to vote for the government again. The don said that 2017 was very critical for the government to deliver on its campaign promises.
"If quality of life is the yardstick for re-electing a government, then, the government should focus on improving the quality of life of Nigerians.
"Life is tough right now for an average Nigerian. Imagine a person whose salary is N20,000 and he has family, how will he survive in this kind of situation.''
Usman also said that another major problem that had affected the economy was that banks do not have money to lend again because of the sudden implementation of TSA.
He said that the banks had moved their monies to the Central Bank of Nigeria (CBN), adding that they were just playing a game of survival at present.
"Also, government is not spending money on projects that will have made cash to be in the system. The banks don't have money, enough liquidity; all these factors are making inflation to go up.''
The National Bureau of Statistics (NBS) had put the Consumer Price Index (CPI), a measure of inflation at 18.72 per cent (year-on-year) in January from 18.55 per cent in December 2016, according to.
The CPI, which measures average changes in prices of goods and services, was 0.17 per cent higher than the figure in December, 2016.