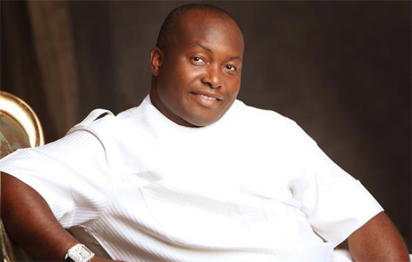 Ifeanyi Ubah
•Ready to sell top players to CSL
Owner of NPFL side FC IfeanyiUbah, Patrick Ifeanyi Ubah, has revealed he is currently in talks with two Chinese clubs to sell top Nigerian talents to them.
Business mogul Ifeanyi Ubah said he is in football for business and he has identified the Chinese Super league as the biggest outlet for emerging world talents.
"We don't want to be left out of this revolution in world football. We want to sell our players to clubs who find them good enough to play in the Chinese Super League," he said.
Only last year Ifeanyi Ubah sealed a massive partnership deal with top English Premier League side West Ham United.
The deal will among other things, see the North London club establish a top football academy in Nigeria and take some players of FC IfeanyiUbah on trials.
This has already started yielding fruits according to the oil magnate
FC IfeanyiUbah are fast emerging as one of the top guns in Nigeria after they won the Federation Cup last year and will feature in the CAF Confederation Cup.
On Sunday afternoon in Nnewi, the club will tackle Al Masry of Egypt in the first round, first leg of the Confederation Cup.