By Vincent Ujumadu
Members of the Anambra State House of Assembly yesterday declared that they will not impeach governor Willie Obiano based on petition from a non-law maker and an opposition party, the Peoples Democratic Party in the state.
The factional state chairman of the PDP, chief Ken Emeakaye in a press conference at Ban Hill hotel in Awka Sunday called on the lawmakers to impeach the governor for allegedly proceeding on vacation for 30 days without remitting a letter to the House of Assembly,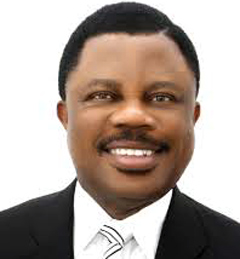 Speaking to Vanguard on the issue, a member representing Onitsha north, Mr Chugbo Enwezor said Emeakaye's statement showed somebody that is ignorant of the provisions of the constitution on impeachment proceedings on a governor.
"That statement was ill conceived and came from somebody who does not understand the constitutional provisions of section 188 (1-11) and section 190 of the 1999 constitution as amended.
"First and foremost, he lacks knowledge of the law. The call is mischievous and should be discountenanced."
He said no legislature embarks on impeachment proceedings of the governor on the promptings of an opposition party, adding that the Assembly did not require a petition to begin impeachment proceedings of the governor.