*Smuggling at Seme border has reduced— Customs
By Godwin Oritse
THE Seme and Tin-Can commands of the Nigeria Customs Service, NCS, generated combined revenue of N266.9billion between January and December 2016, showing a decline of -3.1 per cent against 2015 record of N275.3 billion.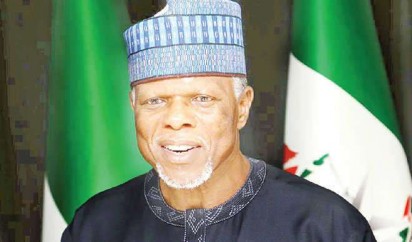 But the decline was on the account of Tin Can Command's performance which shows N256.4 billion, a -3.7 per cent decline against N266.2 billion recorded in 2015, while Seme Command recorded an impressive growth showing N10.5 billion, or 15.4 per cent above 2015 figure of N9.1 billion.
The shortfall at Tin Can, according to the Public Relations Officer of the command, Mr. Uche Ejieseme, was due to removal of 41 items from access to interbank foreign exchange by the Central Bank of Nigeria, CBN, during the period under review, thus reducing the volume of imports of the items.
Volume of imports
He also attributed the revenue shortfall to economic recession which affected volume of trade across all product lines.
According to Ejiseme, the Command is structured in a way that allows for checks and balances, especially for close monitoring of all declarations with a view to ensuring that all infractions are detected and necessary actions taken, to serve as deterrents.
Meanwhile, Seme Customs Area Comptroller, Mr. Victor Dimka, said the revenue was generated from general cargoes and vehicles, adding that duties and taxes that accrued from escorted transit vehicles accounted for 56 per cent of the total revenue generated in the 12 months of the year.
The controller said the command recorded 848 seizures with a Duty Paid Value (DPV) of  N608.21 million in the period under review. "There is a corresponding decline in smuggling activities  occasioned by the aggressive anti-smuggling operation of the command. This is in order to ensure total compliance with  the  policy thrust of the Comptroller  General of Customs  and the Service extant laws," Dimka said, adding that "the Command has consecutively surpassed its monthly target for the month of November and December respectively."
He said the command also recorded 74  seizures with a Duty Paid Value (DPV) of N55.64 million in  the  month under review.
According to the controller, the Enforcement Unit of the  command has succeeded in suppressing smuggling activities to the barest minimum. "The anti-smuggling operation of the command  in recent times is evident by the number of seizures  made and the revenue generated  by the command in December, 2016."
Responding to the ban on new and fairly used vehicles, the controller said the command was battle ready to implement the Federal Government's policy to the letter. He said, "The command had strategized and is still re-strategising toward the implementation process; bearing in mind that the dare-devil smugglers can be brutal and deadly."
Dimka said that presently, the vehicle seat in Seme Border Command had been disbanded and its officers  re-deployed to beef up border patrols for effective implementation of the Federal Government's policy.