By Jacob Ajom
The ongoing 2017 Africa Cup of Nations in Gabon has provided a window for football lovers across the globe to follow their chosen teams taking part in the tournament.
Understandably, in Nigeria interest in Gabon 2017 has been low because of Super Eagles absence.  Yet there are some critical observers in the country whose interest is focussed on  Algeria and Cameroon, Nigeria's opponents in the World Cup qualifying group.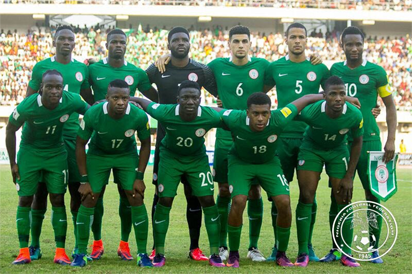 There were rapturous scenes in some football circles in Lagos, following the resignation of Algeria coach, Georges Leekens after the Desert Foxes crashed out of the tournament in the first round.
"It is a good omen for the Eagles," one football fan said, in reaction to the development.
But former Assistant coach of the Eagles, Joe Erico warned, "we must not look at what has happened (Leekens' resignation) as a good omen. It is no omen at all. We must prepare very well because after losing out in the Nations Cup, Algeria would do everything to qualify for the World Cup. They will play to qualify for their coach."
He said he has been privileged to watch all the Eagles World Cup opponents and his verdict on the Indomitable Lions of Cameroon was frightening. "Cameroon will be tougher than Algeria given their performance in the tournament," he said, adding, "the Eagles match against Cameroon is what will determine their position in the group. Eagles have to be very ready for them because should they progress to the final and perhaps, win the tournament, the coach could decide to use this same squad to prosecute the World Cup qualifiers. They are stronger than Algeria."