By Japhet Alakam & Festus Ahon
The literary world was again thrown into mourning following the news of the death of one of Nigeria's renowned literary figures and authors of the world acclaimed novel, Second Class Citizen, Florence Onyebuchi "Buchi" Emecheta.
Emecheta, whose works included: The Joys of Motherhood, Second-Class Citizen and The Bride Price, died at her London home, aged 72.
Her death, which came few months after that of Professor Isidore Okpewho and Elechi Amadi last year was another big blow to the literary world.
Emecheta, who was born in Lagos on July 21,  1944, published more than 20 books throughout her career but her magnum opus was The Joys Of Motherhood.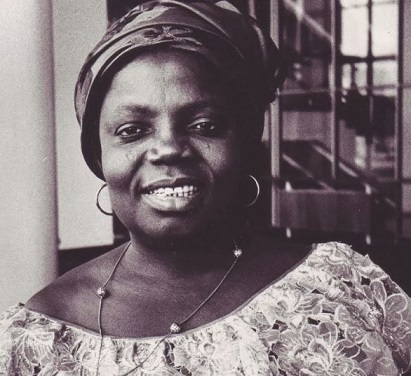 She was known for championing  the causes of women and girls in her writings, though she famously rejected description as a feminist.
"I work toward the liberation of women but I'm not feminist. I'm just a woman," she said.
The topics she covered in her writings included child marriage, life as a single mother, abuse of women and racism in the UK  and elsewhere.
"Black women all over the world should re-unite and re-examine the way history has portrayed us," she said.
In his reaction to her demise, Delta State Governor, Senator Ifeanyi Okowa,  expressed sadness  and described her passage as a monumental loss to the country and the literary world.
In a tribute by his Chief Press Secretary, Mr. Charles Aniagwu, yesterday in Asaba, Okowa, extolled the immense contributions of the late writer to the growth and development of literature in Nigeria, Africa and beyond.
Okowa described Emecheta, winner of the 1979 New Statesman, Jock Campbell Award for The Slave Girl, 2005 Order of the British Empire OBE, as a consummate patriot, a great literary icon and a teacher par excellence, whose literary theme centred mostly on child slavery, motherhood, female independence and freedom through education.
The president of the Association of Nigerian Authors, Denja Abdullahi, said: "We have lost a rare gem in this field. Her works would forever live to speak for her.
"It is a sad loss to our circle. She was known for championing the female gender and we would forever miss her."