By Hugo Odiogor
Anambra State Governor, Chief Willie Obiano, has assured indigenes of the state of  top level security of their lives and property during the 2016 Yuletide celebrations.
Chief Obiano disclosed this in Lagos when he addressed a gathering of Alma mata of Christ the King College, Onitsha, who celebrated the feast of Christ the King at the weekend.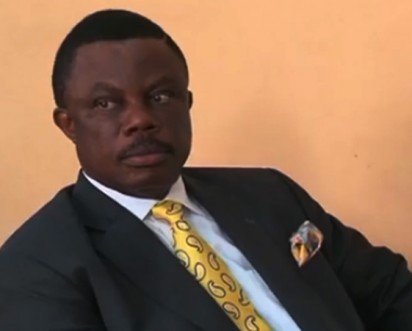 Obiano, who was represented by  Joe Billy Ekwunife, Managing Director and CEO of Anambra State Investment Promotion and Protection Agency (ANSIPPA), told the eminent audience that the state government has done everything possible to rein  in criminal groups and their activities in the state.
Obiano said the entire state is watched through Drone surveillance technology and other invisible security apparatai that are monitored directly from the office and any distress call from any part of the state gets prompt response from law enforcement agencies within minutes.
He said that the incidents of armed robbery and kidnapping in the state have been reduced to sub zero level, and President Muhammadu Buhari has openly acknowledged the fact that Anambra State is the safest and most secured in the country.