By Sebastine Obasi
Nigeria music icon, Yemi Alade, has taken the lead in spreading Shell's make-the-future campaign which aims to inspire youths and entrepreneurs for bright energy ideas that can help in the global quest for more and cleaner energy.
The multiple award nominee and winner of the 2015 MTV African Music Award Best Female Artist joined Shell-organised 50 Night tour of Kenya last week to celebrate the benefits and installation of GravityLight in some Kenya communities after she united with Oscar-winner Jennifer Hudson and four other music stars in Rio, Brazil on Best Day of My Life music video for make-the-future.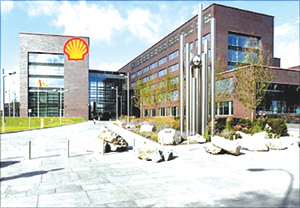 GravityLight, one of seven energy ideas celebrated in Rio, Brazil in October by Shell, offers a clean, safe, affordable and reliable alternative to other fuel sources including kerosene lamps, which are used in homes by millions of families in Africa, including Nigeria.
The low-carbon innovation does not need batteries or sunlight and costs nothing to run. It works by connecting an elevated bag filled with 12kg of rocks or sand to a pulley system. Each time the weight descends to the ground it powers a generator to create 20 minutes of light.
"The event in Kenya brings closer home how innovations and collaborations can help bridge the energy divide in the face of a rapidly growing global population," said the Managing Director, Shell Petroleum Development Company and Country Chair, Shell Companies in Nigeria, Mr. Osagie Okunbor.