By Henry Umoru
ABUJA—THE Senate said yesterday that it would reject moves by Mobile Telephone Network, MTN, to sack Nigerians working in the telecommunication industry without recourse to global rules and practices.
Speaking to journalists yesterday, when confronted with media report that MTN Nigeria Limited recently sacked over 500 staff, Chairman, Senate Committee on Communications, Senator Gilbert Nnaji, said: "As representatives of the people, we cannot fold our arms and watch our constituents oppressed by employers of labour.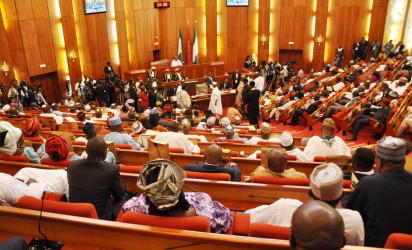 ''We cannot in any way tolerate such. At the same time, we shall ensure that our foreign investors are not unduly threatened.
''When my attention was drawn to this ugly development, I immediately contacted the Managing Director of the company."
Although he said that facts were somehow misrepresented in the report, he still admitted that it was only the short-term contract staff who work in the call centres that were affected.