By Rosemary Onuoha, with agency report
Lagos — FORMER Minister of State for Defence, Musiliu Obanikoro, arrived the country, Monday, from the United States of America, to answer the Economic and Financial Crimes Commission, EFCC's invitation in relation to the alleged N4.75bn arms funds traced to him.
His counsel, James Onoja, SAN, told an online publication, Premium Times,  that Obanikoro will pass the night at the EFCC headquarters in Abuja.
Mr Onoja said the former minister may be grilled overnight by EFCC detectives, adding: "He submitted himself to them upon returning to the country this morning (Monday). Unfortunately, he won't be out again today."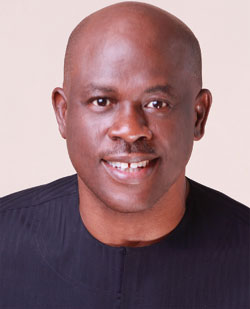 The lawyer said Obanikoro  informed investigators all that he believed transpired. "He told them all he knew in his statement, so we hope he'll be released tomorrow (today)" but "if he's not released, then we'll have to do the needful. At least we have the courts and this is still a country that should be governed by the rule of law."
The former minister arrived in Lagos from the United States enroute Amsterdam and headed for Abuja to keep the scheduled appointment with the EFCC, Monday, to clear himself of the allegations.
The former senator had initially vowed not to return to the country alleging persecution by the Muhammadu Buhari-led APC government as a means to discredit him.
The EFCC is investigating a firm, belonging to two sons of Obanikoro, Sylvan McNamara for receiving N4.75bn arms funds from the office of the former National Security Adviser between April 4, 2014, and December 15, 2014. The two sons are Babajide and Gbolahan.
The Commission is claiming, with documentary proof, that N4.745bn was paid into the Diamond Bank account of Sylvan McNamara during the period.
Obanikoro was also implicated in the Ekiti elections scandal where soldiers allegedly connived with the then PDP candidate, Ayo Fayose, to manipulate the elections. Mr. Fayose later won the election against the incumbent governor and APC candidate, Kayode Fayemi. However, Obanikoro has denied any wrongdoing.
The Head of Media and Publicity of EFCC, Mr. Wilson Uwujaren, could not be reached for comments, as the calls to his mobile telephone did not connect.