Nigeria has qualified for the second finals at the ongoing ITTF Africa Senior Championships holding in Agadir, Morocco as the pair of Segun Toriola and Olufunke Oshonaike defeated Egypt's duo of Mohamed El-Beiali and Reem El-Eraky to berth in the final of the mixed doubles event.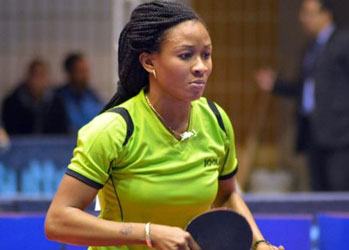 Prior to their semifinal clash against the Egyptian, the two of Africa's most decorated athletes had edged out South Africa and Algeria before dismissing the Egyptian 4-1. For the final, the Nigerian team will battle for the title against defending champion, Egypt's Omar Assar and Dina Meshref who both bundled out their compatriots – Khalid Assar and Yousra Helmy 4-2.
The final for the mixed doubles event holds on Friday, October 28 while the draw for the singles event takes place today.
All eyes will be on the continent's fierce rival, Nigeria's Aruna Quadri and Egypt's Omar Assar who are aiming for each other after the Nigerian star humbled the Egyptian 4-2 at their last meeting at the 2016 ITTF Africa Top 16 Cup in Khartoum, Sudan earlier this year.