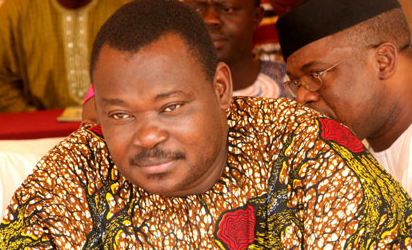 Jimoh Ibrahim
By Dayo Johnson
A Socio-Political Group, Movement for Democratic Dividend (MDD), yesterday, raised the alarm over allegations against the Independent National Electoral Commission [INEC] and its officers by Mr. Jimoh Ibrahim, saying they were part of a media campaign by the businessman to force himself on the commission.
The group said in a statement by its President, Adesoji Akinlamilo that the recent allegations by Ibrahim called on INEC to strengthen itself against what it described as the mischief of the factional PDP candidate.
Jimoh had accused an INEC official of demanding a one million dollar bribe to enrol him in the list of candidates and also alleged that the Resident Electoral Commissioner, Olusegun Agbaje, had asked for a meeting between the two of them in London to work out a plan for him to win the election.
The group asked "how would someone have the effrontery to accuse INEC of a whooping one million dollars bribe at a time the President Buhari-led administration is keadubg a crackdown on corruption using all apparatus including the DSS is gaining momentum?"
On the allegation against the REC, the group said:"It is, therefore, evident that because the national body and even the state shunned the Ibadan exercise, Jimoh Ibrahim and his co-travellers saddened by this development have been looking for a way to blackmail the commission.
The group said, "if he has evidence of the call logs between him and Agbaje on the London meeting let him publish them as soon as possible and stop the unnecessary attention seeking media brouhaha which is the stock in trade of a drowning man."