By CALEB AYANSINA
ABUJA -The Chairman, Senate Committee on Environment, Senator Oluremi Tinubu, yesterday, reiterated the Senate's determination to review necessary laws to ensure safety of the environment.
The Parliamentarian said the successful passage of the grazing areas establishment management bill 2016 would reduce grazing and communal clashes in the country.
She said communal clashes among pastoral farmers and Fulani herdsmen were something of great concern to the Senate, thus need to ensure passage of the bill into law.
Senator Tinubu, who was speaking at a Public Policy Forum on Desertification and Deforestation organized by the European Union (EU), in Abuja, identified desertification and deforestation as major causes of crisis in the country.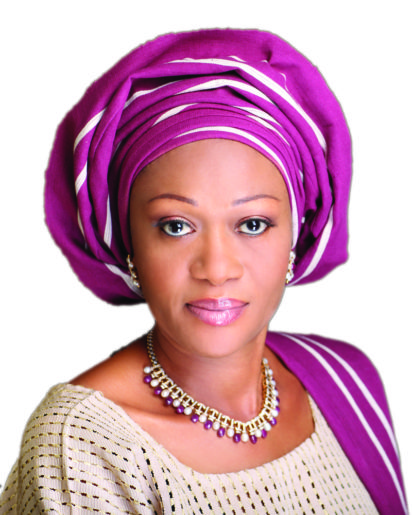 She said about 351, 000 hectares of land are lost to desertification annually, thereby causing problem for herdsmen who needed to feed their cattle daily.
According to her, desert encroachment and tree logging should be addressed holistically for survival of rural communities who are predominantly farmers.
Tinubu said: "We must discourage tree logging, bush burning and monoculture. We must emphasize education and awareness on impact of deforestation. Inability to cultivate crops does mean they won't be able to take care of their family. This would lead to poverty and
famine. It can also lead to migration, clashes and eventually, loss of lives.
"The senate will review necessary laws to ensure safety of the environment. The grazing areas establishment management bill 2016 has gone through the second reading. If passed, it will reduce grazing crisis and communal clashes in the country."
In her remarks, the Minister of Environment, Hajia Amina Mohammed described deforestation and climate change as a major challenge confronting the country, saying about 1.5 million trees were being fell daily.
"That's more like shaving Nigerians head. It is not that someone just cut the trees but they do it for exports," Mohammed said.
However, she disclosed that the Federal Government has initiated plans to recover some of the lost lands towards restoring the environment.
She identified such intervention programme to include the Great Greenwall Initiative where trees are being planted across the 11 frontline states, adoption of the clean cook stoves by rural communities, discouraging urban homes from the use of firewood to cooking gas.
"There is more to climate change and deforestration. There is need to get people knowledgeable about the causes and impacts of climate change. It does not mean we have the solutions but we have the collective responsibilities to reduce the impact of climate change," she added.