By Emeka Anaeto & Sebastine Obasi
THE divestment of ExxonMobil, United State-based international oil company, from the Nigerian subsidiary, Mobil Oil Nigeria (MON) Plc, may have resonated positively with the Nigerian investors as the company's stock recorded significant appreciation in the Nigerian Stock Exchange, NSE, in the first few days trading, post-divestment announcement.
However, the bullish sentiment was quickly reversed yesterday pulling down the stock gains to position far below price at the announcement of the deal.
The stock closed yesterday at N185.54, about -2.3 per cent down from the post-announcement height of N190 per share.
Consequently, the Year-to-Date, YtD, returns which had seen a significant upwards swing to 18.75 per cent declined to 15.96 per cent yesterday. Stock dealers believe that more information was needed to determine the direction of the company and fate of the minority shareholders.
ExxonMobil, last Tuesday, divested its downstream operations in Nigeria, following the acquisition of 60 percent equity at MON by Nipco Plc, an indigenous downstream oil and gas company.
In a message to the NSE, last Wednesday the management of MON said the Nigerian subsidiary ''has been informed by its majority shareholder, ExxonMobil Oil Corporation, that it has agreed, subject to regulatory approvals, to sell its shares representing 60 per cent of Mobil Oil Nigeria's shares to Nipco Investments Limited, a wholly-owned subsidiary of Nipco Plc''.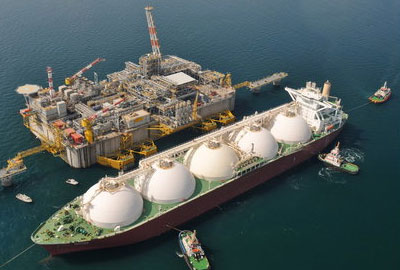 Downstream marketer
Though no significant details of the deal was communicated there has been significant trading actions in the stock in the last one week leading to 282 total trading deals involving about 1.9 million shares valued at over N364.5 million. With the acquisition, Nipco Plc will directly and indirectly own 65.5 per cent of the issued share capital of the leading downstream marketer.
Though oil industry sources attributed the development to turbulence in the economy at large and the Nigerian oil industry in particular, management of Mobil insisted it was on strategic reasons other those given by the industry sources. Reacting to Vanguard's questions, Mobil's Communications Manger, Ogechukwu Uduagha, stated: ''This decision is in no way a reflection of our view on the local business climate, financial results or the workforce''.
He also explained: ''We carefully evaluate opportunities across a wide range of market conditions and only advance projects generating long-term shareholder value.
''Following these assessments, we sometimes find that it makes greater business sense to divest when the businesses are estimated to have higher value to others. The choice of NIPCO was made on a commercial basis considering price, transaction terms, long term strategic perspective and a number of other factors, including its commitment to MON's (Mobil) employees'', he concluded.
Part of the agreement is that Mobil will continue to run as a separate, distinct and independent company from Nipco Plc, each with its own Chief Executive Officer, CEO. Managing Director, NIPCO, Venkataraman Venkatapathy, said that with the signing of the sales and purchase agreement, there will be a transition period which will span about six months.
"We have initiated the process of obtaining regulatory approvals from the requisite Federal Agencies, such as Securities and Exchange Commission and Nigeria Stock Exchange.
"The transition period will also enable Nipco plc to effectively manage a smooth and successful completion of the transaction. Nipco, considers this acquisition an important synergy. It is part of our strategic move to support Nipco's continuous growth and expansion of its Nigerian retail footprint. We are confident of adding tremendous value to MON and likewise MON will add a huge value to Nipco.
In furtherance of this value addition, Nipco will continue to maintain the Mobil brand on its retail outlets as well as continue to blend and sell the Mobil brand of lubricants under Branding Licence(s) from ExxonMobil.
"Nipco wishes to express its profound gratitude and appreciation to ExxonMobil for selecting us as the preferred bidder for the acquisition of MON. We wish to give every assurance to ExxonMobil that having entrusted us with this invaluable asset (MON), we will ensure full brand compliance with ExxonMobil's global standards as well as rigorously sustain and follow ExxonMobil's code of conduct/ethos and operational excellence," he added.