By Soni Daniel, Northern Region Editor
First-time Senator, Shehu Sani, Tuesday, revealed how he drafted the template used in freeing the 21 Chibok girls from the grip of insurgents in the North East, pressing the Swiss Government and the International Committee of the Red Cross for assisting to get them out of captivity.
Sani, who spoke in Abuja, also thumped up for the Nigerian security agencies for putting pressure on the insurgents to accept turning to the negotiation table instead of remaining adamant as was the case in the past.
Although he admitted not taking part in the negotiation that freed the girls, Sani said that he brought in the ICRC and the Swiss Government to interface with the insurgents in conjunction of a local humanitarian agency.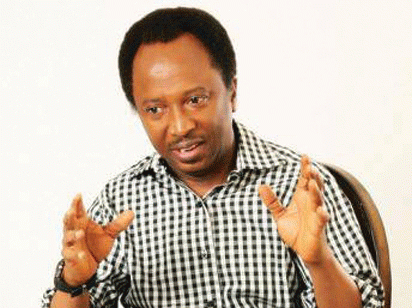 The lawmaker said that the deal would not have been possible without the acceptance of the Swiss Government to be involved in the process thereby giving both sides the needed confidence.
"We have had more negotiations in the past, which failed because some parties involved in the process failed to do what they were supposed to do.
"There was a time we settled for a swap of insurgents with the girls and that one failed along the way.
Indeed, there were a lot of missteps in the bids to free the girls in the last administration. In all, there were four failed attempts to release the girls but in the end, the tenacity of the Swiss Government paid off, "he said.
Sani confirmed that the remaining 83 Chibok girls, who were not married off, were with a leader of one faction of Boko Haram but declined to name him.
Asked to comment on the claim that the Federal Government paid heavy ransom to Boko Haram in exchange for the 21 girls, Sani declined to confirm or deny the claim, saying it was not necessary at this point.
The Senator said that what mattered at this point was the freedom of the girls and not what was done to free them.
He however made it clear that no Boko Haram commander was swapped for the girls, as claimed by some commentators.
"There was no swap at all but other forms of agreement were reached," Sani said.
The Kaduna State Senator's comments came barely a week after the Federal Government has stated that no neither ransom nor swap was used in freeing the 21 Chibok girls, who are now beaming with smiles having been made to have brief contact with their families.
All the girls met face-to-face with their elated parents last Sunday at a special Thanksgiving service arranged by the Presidency for them in Abuja.