By Emeka Mamah & Francis Igata
ENUGU—The Enugu State government has approved the award of contracts for 35 capital projects comprising the construction of roads, bridges, schools and boreholes across the 17 local government areas of the state.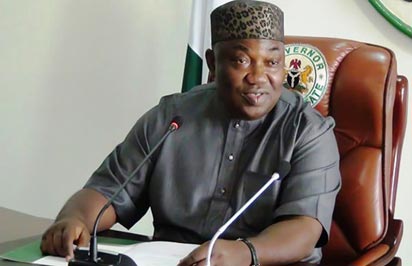 The state Commissioner for Information, Dr Godwin Edeuhele, made this known while briefing newsmen shortly after the meeting of the State Executive Council, EXCO, in Enugu adding that the projects would gulp about N2.1 billion.
According to him, the government further approved another N41 million for women empowerment projects.
Udeuhele said that this showed the government's commitment to provide infrastructural development in the state, in spite of the country's economic recession.
He however, explained that the projects, particularly roads, would be implemented in phases depending on the government's financial capability at each stage, pointing out that work on the selected projects would commence simultaneously in all the council areas.
On women empowerment projects, the government said that 969 women and youths would be trained on various trades across the state with the aim of encouraging gender parity.
Meanwhile, the government has ordered the re-opening of Oakland Recreational Park, which was shut following the death of two children as a result malfunctioning of one of their facilities.
However, there would henceforth be a monthly evaluation of recreational parks and event centres in the state in order to ascertain their levels of compliance with standard safety guidelines, the government further noted, even as the operators of such centres would be required to have insurance covers for users of their facilities.
Other items approved by the council included the formation of an Eminent Persons Forum, EPF, including retired public officials, religious and traditional rulers which would be used as a "platform for seasoned and experienced indigenes of the state to offer advice and suggestions to the police as regards solving emergent safety and security issues in the state and the country."