By Dayo Johnson
Akure—THE Peoples Democratic Party, PDP in Ondo State weekend disowned the business mogul, Jimoh Ibrahim, who collected governorship nomination form from the Ali Modu Sheriff faction of the Party last week in Abuja.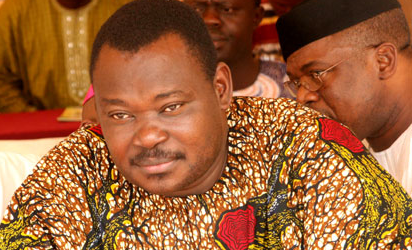 Director of Publicity of the Party Ayo Fadaka while reacting to the businessman's  move said he had since left the PDP.
Fadaka  said that "Jimoh Ibrahim is not a member of the PDP. He has granted interviews to say that he had left the Party for Accord.
He quoted Jimoh Ibrahim to have said: "We are planning massively to leave the PDP and move to Accord Party."
"This threat, he has executed and as such remains a former member of the PDP.
"While I am not disputing the fact that when Ibrahim was a member of the PDP, he was a pillar of support, but that was in the past as he wilfully moved from the party to Accord Party and it is late in the day to return now and immediately vie for the governorship of the state.
"There must be decorum in the way politics is played in this country or else we will be bereft of standard.
Reacting on behalf of Ibrahim, Mr Sola Akinuli said that he ranked the greatest investors in the PDP  project since he joined the party in 2009.
Akinuli said that Ibrahim is not a  nomadic or itinerant politician who jumps from one party to another.
He pointed out that; "Like any viable and potent politician there have been overtures from many parties but he has decided not to abandon the PDP.''