The former Governor of Anambra State, Mr. Peter Obi has described the news being circulated on social media of how he vowed to destroy IPOB and their leaders as well as MASSOB and Niger Delta Avengers as a piece from diseased minds.
The statement by his media aide, Mr. Valentine Obienyem, says that since Obi left office, the concocting of news against him has become the  norm among those that do not wish him well.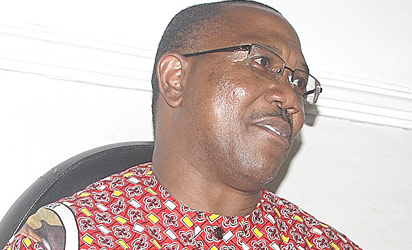 Obienyem noted that they have gone to the extent of  requesting  him to stop attending events  as well as threatening  to kill him.  "When they speak or act, all one sees is the antics of a group that is competing and fighting with itself," Obienyem submitted.
Further, he said  that just about three weeks ago, the same people embarrassingly put words into the mouth of the revered Dr. Alex Ekwueme, saying he rebuked Obi for speaking against Nnamdi Kalu, when nothing of such happened.  He said that regrettably, they had now come up with the  tale of Obi planning to kill Nnamdi Kanu.
Obienyem who said that no amount of blackmail could tarnish the character and reputation of a man who is godly and good, prayed that every  of their deadly concoction  would continue to fail.
Concluding, Obienyem called on the masses to continue to disregard such news, assuring them that Obi  remains committed in support of the greater future for the Igbos, which he believes would be achieved thought equitable restructuring of Nigeria.