By John Mkom
Jalingo—The speaker of Taraba State House of Assembly, Peter Abel Diah, yesterday said the house was aware that land belonging to Internally Displaced Persons, IDPs, from Gasol local government area had been confiscated.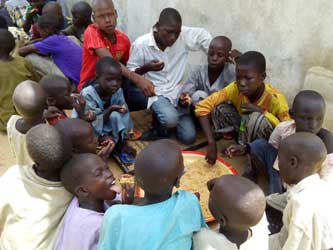 He also confirmed that the house received a petition from Tiv community leaders whose land had allegedly been taken away by the traditional rulers from the area.
Peter Diah spoke while addressing journalists on the activities of the house in the first year.
According to him, the governor had already directed that all IDPs in the state should return to their various homes, noting that the governor had set mechanism in place to settle existing conflicts among all ethnic tribes in the state for peaceful coexistent among the people in the state.
Diah emphasized that the state government would not give room for any conflict and crisis.