As we enter into the last ten days and nights, we have to roll up our sleeves in order to double triple our ibadaah especially during the nights. We are all aware of what the Quran says about a night better than a thousand nights.
We are all aware of the power in the Night of Majesty and of course what the Prophet (s.a.w) said about locating the blessed night. Now, every moment counts.
Whatever you need to do for the next ten days to make the most in Ibadah, good deeds, reciting Quran, dhikr, making dua, Qiyamul-lail among others; the benefits are in multiple folds.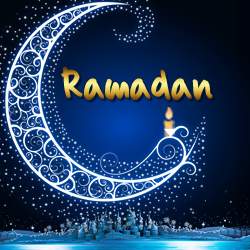 Al-Bukhari and Muslim narrated from 'Aisha (r.a) that when the last ten days of Ramadan began, the Prophet (s.a.w) would stay up at night, wake his family and tie his lower garment tight. He would strive hard in worship during the last ten nights of Ramadan as he did not do at other times.
Whoever spends the night of Laylat al-Qadr in prayer out of faith and in the hope of reward, will be forgiven his previous sins."
One of the best dua's that can be recited on Laylat al-Qadr for the forgiveness of sins is that which the Prophet (s.a.w) taught is "Say: Allahumma innaka 'afuwwun tuhibb al-'afwa fa'fu 'anni (O Allah, You are All-Forgiving and You love forgiveness so forgive me)."
Think of all that you need to ask Allah for and ask Him now. If you haven't before, this is the time to connect with Him and feel closer to Him. And when you do during these last ten nights and days of this Ramadan, you would want to do this again and again – even after the month is over.
When you are in a state of prayers and worship, please open your heart for others as well and please do remember your brothers and sisters in your prayers. Remember what the Prophet said: "The supplication that gets the quickest answer is the one made by one Muslim for another in his absence." Reported by Abu Daw'ud and Tirmidhi.
Ramadan timing for today
City Fajr Iftar/Maghrib
Abuja 4:49am 6:53pm
Ibadan 5:09am 7:05pm
Ilesha 5:05am 7:08pm
Ilorin 5:02am 7:05pm
Kano 4:38am 6:53pm
Lagos 5:10am 7:04pm
Asaba 5:00am 6:55pm
Zaria 4:45am 6:53pm
Maiduguri 4:20 6:35pm
Jalingo 4:35am 6:38pm
Please, note that at Farj time, sahuur ends and Magrib time, Iftar begins.