By Denrele Animasaun
"When things are bad, it's the best time to reinvent yourself"- George Lopez
It is often said that insanity is doing the same thing over and over again and expecting a different result. Nigerians have been doing a lot the same thing and wishing that they get a better outcome. This is wishful thinking. We cannot continue to seek divine intervention for self-inflicted mess that was our own doing.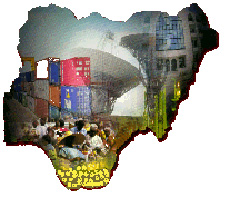 There is a level denial and delusion that goes with the Nigerian psyche; e go better, only God will save Nigeria and of course, the fantasists – those that believe that it cannot get any worse. The truth is, we pretty much have burnt the bridges to hope and faith.  So let us face the fact; that nothing is going to get better until we get our fingers out and make the changes ourselves. We are the changes that we have been waiting for and until we accept this, the finger pointing and the insanity will continue.
What is clear is that, so much of the national wealth has been carted out of Nigeria, kept in foreign banks and invested in far flung areas.  So, imagine if all the billions of pounds are invested at home? Call me naive; just humour me, what if the money stays in Nigeria? Don't get me wrong, and I am not advocating dishonesty and yes, it would be better if the national wealth was not looted in the first place, and that would have been the preferred option.
The reality is, we have hardened pilferers, who have helped themselves to the national cake! So being a pragmatist, I say, I would rather they "invested" the money at home in a way, show some backbone and let charity begin at home so to speak. With PMB on the prowl and stamping down on corruption, they would be wise to spend the money at home or else, if they take it abroad they will be found out, as they now know that, should they try to take the loot abroad, they will ultimately be found out.
So this could be the redemption for the mega pilferers, don't you think? So, when I read about what the former vice president, Atiku said in Abuja, about investment in agriculture and other allied business. I thought what a novel idea! not that I am making any connection here, but I  agree with Atiku that developing our agricultural credentials would be a way to be economically and socially buoyant in light of our over dependence on oil. We cannot afford to be where Venezuela is at the moment. Atiku, was speaking at the an animal feeds factory,Rico Gado Nutrition company which is jointly owned by the former vice president and Rico Gardo, which specialise in livestock feeds production and distribution throughout Europe and the Middle-East. In Abuja, Atiku argued that "agriculture is a key ingredient for unlocking our nation's future fortunes, it is an opportunity to change the way we Nigerians look at our economy and agriculture. And despite the doubts about our economy because of current challenges, we are confident about Nigeria's future and about our future".
It seems the man has put his money where his mouth is:" I think I speak for my partners in this joint venture when I say: We know what we are getting into, and we're doing it because we believe in Nigeria, because we believe that Nigeria will overcome its current difficulties, because we believe our nation will change for the better,"
I do hope that "others" follow and I strongly believe, that they too, can grow their "investment" in Nigeria. Atiku accepts that there is a level of cynicism. Especially in agro-allied industries, and yet, he decided to go into the venture because he believes:" agriculture is a key ingredient in our nation's future fortunes. I'm proud that today, we're taking another small step on our long walk to a more diversified, more productive, and more competitive economy."
And finally: "It will also conserve scarce foreign exchange for the country by providing high quality made-in-Nigeria animal feed for the nation's livestock sector. And based on the projected  success and, the Abuja factory when operational, will play a significant role in providing feed for millions of cattle that presently roam the country in search of pasture,"
See, I told you the man means business, and maybe there is hope for the others then.
What I don't get is; why did he not launch the very same venture when he was in government? Far be it for me to look the gift horse in the mouth, I say: Atiku, Bring it on!
Nigeria can be the food basket of Africa, God knows we have the land and resources and the manpower.  Just maybe, just maybe, the cost of tomato will come down sooner than we think.
So before, we start banging the drum of progress, I won't count my chickens before they are hatched. I understand that the animal feed project partners, Joao Barreiro Silva that the Abuja factory should be up and running within thirty-two weeks, and that it would be producing over one hundred (120) metric tonnes of assorted livestock feeds per annum, meaning 50 tonnes per hour.
This is promising indeed, Silva said that; "This is in realisation of the huge potential of the Nigerian economy, the largest in Africa".
Hopefully, the agricultural economy will provide new jobs and opportunities as well as extending its reach beyond Abuja.
Seriously, I do think it is magnanimous of Atiku to consider his investment in Nigeria. And right now, I hope more of the "wealthy" Nigerians are going to follow suit. In fact, I would go as far as to say that, if they do not invest in Nigeria, they are unpatriotic.
Fulani Grazing Reserves
"Every solution to every problem is simple. It's the distance between the two where the mystery lies." – Derek Landy
Two weeks ago I wrote: Let's tighten our borders to stop illegal grazing atrocities;" government have to take action, if these bandits herders cum militias are citizens of Nigeria then, they have to abide by the law like everyone else and if they are not Nigerians, then they have no business, no right to be roaming Nigerian soil unhindered without care and no fear of repercussions. When will the government safeguard the safety and uphold the rights of Nigerians?" I also mentioned if there were grazing rights in other Fulani occupied neighbouring countries so, why can Nigeria not adapt  the grazing right to fit its Fulani challenge? Lo, and behold, it seems that Nigeria does have grazing reserve after all, and it has had many incarnations since 1944,some years after independence and in the 80s . As recently as 2012, the Pastoral Resolve, (PARE) a non-Governmental Organization championed the interest and well-being of pastoralists in Nigeria.
This grazing reserves will protect the cattle stocks in Adamawa, Bauchi, Benue, Kogi and Nasarawa states and it will provide other benefits such as an established watering source, medical station for livestock, arable area to graze all year round, this would mean a better quality of livestock and ultimately, it will ease the herding challenges; reduce the clashes between farmers and nomadic herders.