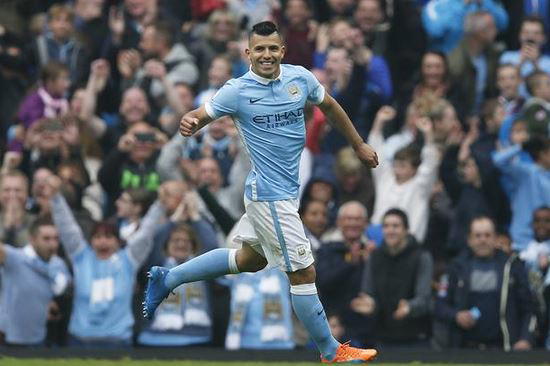 Manchester City manager Manuel Pellegrini has promised his side won't be afraid to attack Real Madrid in their bid to reach a first ever Champions League final on Wednesday.
City travel to the Spanish capital with the tie finely balanced at 0-0 hoping to stop a Madrid side that has scored 18 goals without reply in five European games at the Santiago Bernabeu this season.
However, despite the expected return of three-time World Player of the Year Cristiano Ronaldo from a thigh injury, Pellegrini has encouraged his side to go in search of the away goal that could seal their place in the final in Milan on May 28.
"We will try tomorrow to play the way we play every week," said Pellegrini, who will leave City to be replaced by Bayern Munich boss Pep Guardiola at the end of the season.
"The best way to reach the final is to play the way we know.
"We tried in Manchester and from the first minute tomorrow we will try to have possession of the ball and attack.
"We know we need to give a very good performance to reach the final.
"It would be the first time we've reached the final. We've won a few domestic titles in the last four years, but it is for the history of the club and to do it we must play a very good game."
City will be without the creative talents of David Silva due to a hamstring injury picked up in the first leg last week.
However, Yaya Toure returns from a thigh injury and Pellegrini hopes his experience against Madrid and as part of the Barcelona side that won the Champions League in will prove key.
"He has trained all week. He is a player with a lot of experience, a lot of quality and he has the experience of winning the Champions League. He is a very important player."
Eight years on from being taken over by the Abu Dhabi United Group and after over a billion pounds invested, City have finally made an impact on the Champions League after a series of disappointing early exits.
And defender Gael Clichy said the opportunity to write themselves into the club's history books is too big to miss out on.
"It's a big game for the club. I know how lucky we are because it is not every season you can say you play a semi-final of the Champions League," said the French international.
"It is a special moment, but it will only be special if we go through.
"We know it is going to be a difficult game. It is the type of game you want to play as a player and tomorrow we want to make history."