The Director General of the Nigerian Conservation Foundation (NCF), Mr. Adeniyi Karunwi, has called for more efforts to combat degradation of forests, which will in turn protect the wildlife, just as he said a similar effort was needed to stop trafficking of wildlife in the country and sub-Saharan Africa at large.
Karunwi made the call at the United States Consulate, Lagos, during the commemoration of this year's World Wildlife Day organised by the American Consulate
According to him, the pressure for ivory as a result of the demand from parts of Asia should be curbed so as to discourage hunting and indiscriminate poaching, which have led to the decline of wildlife population including elephants and rhinos. He said other animals such as pangolins had also become endangered because of such human activities.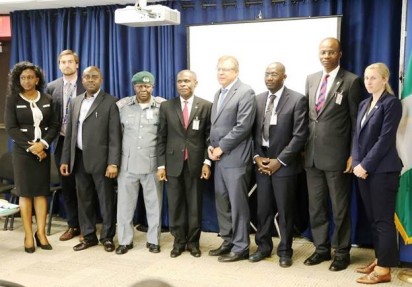 To fully arrest the situation, Karunwi said NCF was already championing the Green Recovery Nigeria Initiative with the aim of recovering one per cent of forest cover per year in the country for the next 25 years so as to meet up with the United Nations Food and Agriculture Organisation's recommendation of 25 per cent forest cover.
He said the initiative was also part of the Foundation's five-year Action Plan, and this "we hope to achieve by natural regeneration of forests through proper and conscious management of forest estates and the planting of 1.8 million trees annually as forestation effort."
He lamented the fact that people trade in some wildlife species such as vultures for traditional medicine in Nigeria, which is a "major factor responsible for their drastic decline in the country."
He, however, said the NCF had been building collaboration with local and international partners, initiatives aimed at curbing the menace of illegal wildlife trading and the use of the country as a wildlife traffic transit route.
He added that the Foundation was part of the World Wildlife Fund (WWF)-led Elephant Ivory Trafficking Assessment and that the Foundation was developing a policy position statement on illegal wildlife trade in Nigeria, just as the Wildlife Trade Monitoring Network (TRAFFIC) has opened discussion with NCF on ways to ensure success.
In the same vein, U.S Deputy Chief of Mission to Nigeria, Maria Brewer, said Nigeria could play a critical role in saving the continent's most precious natural resources, including wildlife, if the government would enact and implement more stringent penalties for wildlife trafficking that will help dissuade potential traffickers from using Nigeria as a transit point.
She said preserving the natural world and its inhabitants was critical to a prosperous and stable Nigeria, adding that the efforts can contribute to the nation's economy.
According to her, "other nations have found that ecotourism helps in diversifying their economies, constituting a stabilizing force for government revenues and reducing reliance on the sale of natural resources. The continued pressure on oil prices highlights the advantage of a diversified economy that uses its natural resources in a sustainable way."
Brewer said further that her country does not expect Nigeria to act alone on wildlife trafficking as President Barack Obama of the U.S has issued a landmark executive order in 2013 to combat the issue.
"His order demonstrates our resolve to strengthen enforcement, reduce demand, and promote strong partnerships to end wildlife trafficking. Notably, last year, President Obama released a National Strategy on Wildlife Trafficking that includes a near total ban on the commercial trade in ivory," she affirmed.
She said the U.S had found dedicated Nigerian partners trying to save a national heritage and as such the U.S. Mission hopes to expand its cooperation by joint training, technical exchanges, information sharing, and public education to promote conservation, while combating poaching and wildlife trafficking with local partners.
Brewer, however, observed that wildlife conservation cannot be solved by governments alone. According to her, communities and individuals also play a key role.
"Communities should refuse to do business with illicit traders and poachers. In the social media age, individuals can document and help to hold fellow citizens accountable for their actions by documenting illicit activities and reporting them," she said.