…as NNPC reviews pricing template downwards
Emma Ujah, Abuja Bureau Chief
The Pipelines and Products Marketing Company, PPMC, now forces marketers to receive Premium Motor Spirit, PMS, popularly called petrol, in a renewed effort to eliminate queues from filling stations.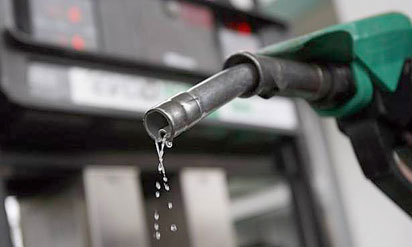 The Managing Director, MD, of the Pipelines and Products Marketing Company, PPMC, Mrs. Esther Nnamdi-Ogbue, said in Abuja, that the strategy was to break what she described as sabotage by the marketers to frustrate government's efforts to ensure a smooth fuel supply regime, across the country.
"We have discovered that some of the marketers were sabotaging the efforts of the federal government by refusing to sell products to customers even when they had stocks.  Others would empty their stocks and refuse to go to the depots to load.
"What I have resorted to is to inspect the filling stations randomly.  Station that have no fuel and refuse to go and load, we will bring products and pour into its their tanks and insist that they sell," she said.
The PPMC boss assured that normalcy would be restored in a few days as Kaduna Refinery commenced production over the weekend.
She said that the development was meant a lot to the fuel distribution arrangement as the new pipelines security arrangement was beginning to yield desired results.
The Group General Manager, GGM, Corporate Planning and Strategy, of the Nigerian National Petroleum Corporation, NNPC, Mr. Bello Rabiu disclosed this at interactive session with journalists in Abuja, at the weekend.
According to him, the current administration was convinced that petroleum products were overpriced, in Nigeria at the moment, and that with the elimination of inefficiencies, prices of products would go below current pump prices.
His words, "Our review of the current PPPRA (Petroleum Products Pricing Regulatory Agency) template suggests that there are significant inefficiencies in the current template.  It is important that changes in the template are based upon a proper evaluation of the costs of the different elements. He said.