By Francis Igata
ENUGU—A leading socio-political pressure group, Anyi Ejebe Nsukka Campaign Volunteers, AENV, yesterday, eulogized Governor Ifeanyi Ugwuanyi of Enugu State for the payment of December salaries to workers in the state before Christmas, not minding the harsh economic realities in the country occasioned by crude oil glut in the global market.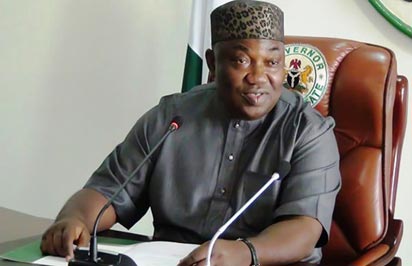 The group said, that Ugwuanyi's resolve to put smiles on the faces of civil servants, especially during the festive season was a testament to his leadership prowess which was why he took his campaigns to every part of the state during last general election which culminated in his victory at the poll.
In a chat with Vanguard, President, AENV, Mr. Beloved Dan-Anike said, "We are not surprised that the governor defied the prevailing economic indices to ensure that the welfare of the workforce is not lowered, especially during and after the festive season.
"It takes a visionary helmsman who has the overall interest of the state at heart to go the extra mile of paying its workers to enable them celebrate the Christmas. It is imperative to bring this to the front burner as other states in the South East zone and the country were unable to pay December salary before Christmas."