By Nkiruka Nnorom
IF you want to have a good retirement after the many years you put in as a worker, you have to identify and develop requisite skills around your innate ability.
This is one of the critical ways of effectively planning for life in retirement.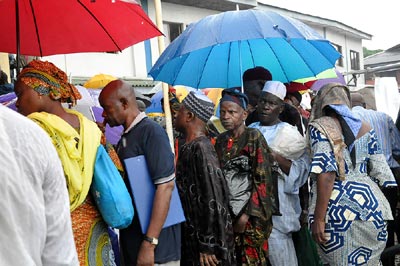 Former Deputy Governor, Financial Surveillance Sector of the Central Bank of Nigeria, Mr. Tunde Lemo made the assertion at a seminar organised by Meristem Wealth Management Limited with the theme, "Retirement Planning: Planning ahead, Reaping after the Toil" in Lagos.
Lemo emphasised the need for financial planning, saying that it would help a retiree to meet unforeseen and identified needs as well as ensure that money made during active years are well utilised during retirement.
He, however, said that despite the many benefits of financial planning, depending on it alone as a buffer might not be enough due to changes in global economy and longer life expectancy that puts strain on pension funds pools.
Pension fund pools
"You need to develop skills that will be very useful when your normal nine to five job is no longer there. Everyone has innate personal capability that is superior to someone else's. Just as we have unique biometric features, there is something God has deposited in you that is better than others, including your bosses.
So, you need to ask yourself, what is it that I am capable of doing and doing better than others and begin to build skills around it. That is your major retirement benefit that will pay you much better than any other investment option," he said.
He also advocated a change in lifestyle, saying that there is need to shrink ones expenses to be able to save the surplus to fall back on post-retirement.
He further advocated investing in money and capital market instruments as well as real estate, but stressed that experts advice must be sought while doing that.
Lemo listed some of the pitfalls in retirement planning to include starting too late, putting away too little and investing conservatively, while saying that investments that give real returns should be focused on.
Also speaking at the event, Mr. Sulaimon Adedokun, CEO, Meristem Wealth Management Limited, said that what is of utmost importance is to ensure that available resources are well allocated in the face of rising inflation. "How you save and invest towards your retirement is just as important as how much you save.
Inflation is one of the key factors to consider while adopting a diversified income generating strategy for investing. The type of investment you make determines how much you will have saved at retirement. By diversifying, you reduce risk and more likely improve return," he said.
"For us, it is about managing the entire asset allocation; the transition from what you do from asset allocation to income allocation becomes something very important. At retirement, you are no more focusing on asset allocation; you are focusing on income allocation.
How do I manage my income and how do I allocate assets according to the needs I will face during retirement. Again, the concept of retirement has to be risk-based. Check the risk, quarantine the risk and manage the risk. So when you are allocating assets, you have to do it in such a manner that gives you peace of mind," he added.