By Prince Osuagwu
Many people are still under the erroneous impression that social media is strictly for the youth. Some even call it waste of precious time, gossiping. But, those are to say the least, far from the purposes twitter truly means to serve. It is your window to the world. It enables you to get real-time updates about what matters internationally. With over 316 million monthly active users, the global platform drives meaningful conversations in real time by enabling any voice to echo around the world instantly and unfiltered.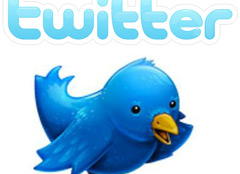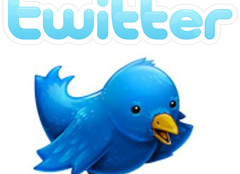 If you do not have a Twitter account, you may wonder what makes the social media platform appealing to its many users.  When you need to know what's going on in Nigeria or around the world, Twitter allows you to get the best of what's happening right now.  Alongside being on the pulse, Twitter gives you easy access to either your favourite celebrity or professional idol instantly.  Here are some reasons as to why it is beneficial to join Twitter.
Breaking News
Twitter is well-known by its users for allowing them to receive important news almost as soon as it happens.  With reliable news sources like @channelstv and @vanguardngrnews on Twitter, Nigerians are able to stay up-to-date with local and global news.  Twitter enables users to find out about important news events before the rest of the world.
Networking
Twitter is a great platform to virtually meet and connect with individuals that you may not be able to physically meet.  Whether it's renowned business leader and philanthropist like @TonyOElumelu  a musician like @olamide_YBNL,or journalist like @donprincy, the ability to engage with someone you look up to is just a Tweet away.
Personal brand
Many users treat their Twitter accounts as online business cards, using their profile to build their personal brand by Tweeting on certain subjects, eventually being seen as a respected individual within an industry, thus being seen as a thought-leader.  Another well-known Nigerian journalist @Omojuwa has been able to build a strong base of 263k followers on Twitter, enhancing his prominence in the Nigerian media sector.
Trends
Twitter gives users the ability to track popular topics through Hashtags.  Hashtags that accumulate a lot of Tweets become trending topics.  When you log on-to Twitter, you can see the topics that are trending specifically in Nigeria or globally.  Through Twitter, you can stay up-to-date with what Nigerians are talking about and educate yourself on relevant topics. #MinisterialList trended in Nigeria recently as President @MBuhari began the proceedings to announce his nominations for his cabinet of ministers.
Customer Service
Twitter serves as a great platform for reaching brands as well as individuals.  Brands like @etisalat_9ja have dedicated Twitter accounts for 24/7 customer service.  Rather than calling or emailing a customer service line, you may get a faster response just by sending a simple Tweet.
Photo: Twitter pic 19/10/15