…enforces payment for its services in foreign currency
By Ifeyinwa Obi
In what has been described as a set-back to President Muhammadu Buhari's tough forex restriction policy, leading logistics provider in the oil and gas free trade zone in Onne, Integrated Logistics Limited, (INTELS), has been accused of defaulting the policy.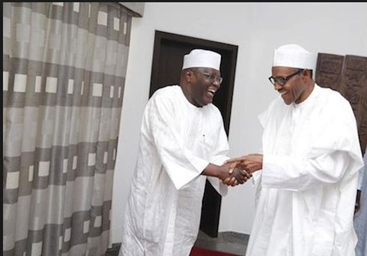 As part of efforts to strengthen the sliding value of the Naira, on assumption of office, President Buhari through the Central Bank of Nigeria (CBN), embarked on a tough FOREX restriction in order to enhance the value of the local currency which has hitherto been treated with disdain by Nigerians and other business interests in the country.
This disdain for the Naira has further weakened the currency as foreign currencies, especially the American Dollars, have inadvertently become legal tender in the country.
As a result, the administration of Buhari placed a ban on transactions in foreign currencies, insisting that any transaction should be done in the local currency.
However, INTEL, which has interests in Onne port, Warri port and Calabar port, has allegedly shrugged off the efforts of the government to strengthen the local currency as it still collects hard currencies from the users of its facilities, says stakeholders, who spoke to Vanguard.
Former Vice President and a leading chieftain of the ruling All Progressive Party (APC), Alhaji Abubakar Atiku, reportedly has major equity control in the company run by Italians.
Recall however that Intels, was in 2006 awarded concession for Onne, Warri and Calabar ports each for 25 years, each renewable for another 25 years.
When contacted, Intels Public Relations Manager, Mr. Isidore Sambol confirmed the receipt of foreign currencies by the company for his services.
In rationalizing the practice, Sambol claimed that Intels operates in a free zone which he said was exempted from such forex restriction.
Earlier, in 1988, Intels had secured five-year leases at the Federal Lighter Terminal (FLT) in Onne Port, and at Warri Port. Intels was in 1992 awarded 21-year extension of leases at Onne Port Complex, Warri Port Complex, and Calabar New Port.
The establishment of the Onne Oil and Gas Free Zone by the promulgation of Decree No. 8 of March 29, 1996, had favoured Intels, according to sources, in assuming the role of "oil and gas service centre".
Checks revealed that, over the years, the numbers of oil and gas licensees operating in Onne have risen astronomically, earning Intels huge returns on its services that are denominated in USD.
It was gathered that, while there had been eight companies in operating at Onne in 1997, there numbers had grown in leaps and bounds in subsequent years as follows: 95 companies, 2004; 170 companies, 2014; and 2015, 190 companies.
Against this backdrop, industry watchers say with Intels' long history of romancing the USD and other major currencies, the Naira will continue to be alienated.
However, Sambol said: "Yes, we are exempted from the forex restriction because we operate in a free trade zone. If you conduct your investigation well, you will notice that free trade zones are not part of the policy. You should also be aware that oil and gas is an international business and there is nothing wrong if we collect international currency, mostly US dollar."
He however disclosed that the company can collect the naira equivalent of foreign currency from its clients.
"If the clients want to pay in naira, we collect because we need tons of naira to drive our business. So the allegation that we insist of collecting only foreign currencies is not correct. We collect naira," Sambol stated.