By Suzan Edeh
Bauchi—The leadership of Bauchi State chapter of the All Progressives Congress, APC, has debunked any move by the state House of Assembly to impeach Governor Mohammed Abubakar, saying there was no basis for such an action, considering the harmonious relationship between the legislative and the executive arms of government.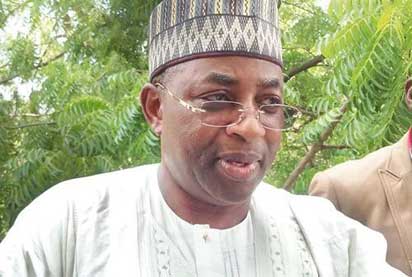 State chairman of the party, Alhaji Uba Nana, who was reacting to alleged moves to impeach the governor during an interview with newsmen yesterday in Bauchi, said there was no division in the party and stressed the need for members to work for its progress and development of the state.
He said: "I want to categorically refute the insinuations making the round in the state of an impeachment move on the governor. There is a cordial and harmonious working relationship between the executive and the legislature arms of government.
"Those allegations against the governor are the handwork of mischief makers who are threatening to destroy the image of the state and the party."
He said the party would deal with any member who engaged in acts of misconduct and anti-party activities.
On the resignation of the vice chairman of APC, Bauchi South senatorial district, Musa Adamu, the chairman said the party had already approved his resignation and thanked him for his services to the party.
Uba Nana said the leadership of the party would soon appoint somebody to oversee the affairs of the senatorial district, following the exit of the vice chairman.
He expressed the commitment of APC in the state to provide purposeful governance in line with the party's slogan of change.