By Douglas Anele
As I was saying, Nigerians would not be perturbed about how much government spends on electricity, as long as the funds are used prudently and there is noticeable improvement in power supply all over the country. It would be a fantastic legacy for Buhari if by 2019, there is an average of at least fifteen hours daily of uninterrupted power supply nationwide. The multiplier effects of this on the economy and well-being of Nigerians would be enormous.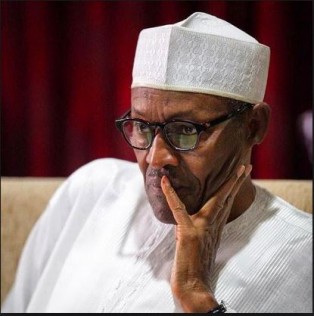 Of course, given that NNPC is the agency in charge of petroleum resources, which are the mainstay of our economy, President Buhari must reinvigorate the corporation and transform it into an efficient outfit that can meet the challenges posed by stochastic international oil market and epileptic supply of petroleum products in the country. It is not just enough for the President and his team to make vague statements about "clearing the rot in NNPC", and changing the people at the helm of affairs in the corporation.
Bold, creative and innovative policies and implementation strategies must be the cardinal point of any reform agenda in the petroleum sector. From the 1970s when export of crude oil supplanted agricultural products as the oxygen of our economy, entrenched interests, including multinational oil and gas companies headquartered abroad, have prevented ninety-nine percent of Nigerians from deriving maximum benefits from crude oil exports. Worse still, Nigeria is the only member of the Organisation of Petroleum Exporting Countries (OPEC) that routinely relies heavily on imported refined petroleum products even at peacetime due to bad policies of government, insufficient and poorly maintained refineries, and the ubiquitous ogre of corruption.
Hence, because of the critical nature of the task, President Buhari cannot afford to be biased, selective or sentimental in reforming the petroleum ministry. Specifically, the federal government should not restrict its probe of the NNPC from 2010 to 2015 only. There are compelling reasons why Buhari should thoroughly scrutinise operations in the petroleum sector from 1985 to date. For instance, at the valedictory meeting of his federal Executive Council on May 27, 2015, former President Goodluck Jonathan drew the attention of Nigerians to the improper manner in which allocations of oil wells, oil fields and marginal wells have been carried out even before he assumed office. Or the impunity from 1999 to 2007 when Obasanjo was de facto petroleum minister?
Can President Buhari move against "untouchables" to dismantle the cabals, comprising both Nigerians and foreigners, responsible for the egregious theft of oil and shambolic performance of the NNPC over the years? The claim by his media aides that only Jonathan's tenure will be probed gives room for scepticism about President Buhari's determination to get to the taproot of problems bedevilling the Nigerian oil and gas sector.
Inasmuch as there is genuine need to restructure and re-engineer the NNPC now in line with best global practices, the President must avoid the temptation of using his immediate predecessor as a scapegoat, leaving out the horrendous malpractices in the corporation between 1985 and 2010.
If he does that, if President Buhari ignores what happened in NNPC during the administrations of Ibrahim Babangida, late Sani Abacha, Abdulsalami Abubakar, and Olusegun Obasanjo and focuses narrowly and exclusively on what transpired when Jonathan was in charge, he will open himself up to the accusation of witch-hunting the latter, which would eventually damage public confidence and trust in his capacity to deal with corruption irrespective of who was involved.
President Buhari and APC kingpins should realise that although it is important to checkmate corruption, punish those involved in it and recover stolen funds, good governance encompasses much more than fighting corruption. Media reports about heart-rending looting allegedly perpetrated by Jonathan and other high-ranking officials of his government might be interesting news to Nigerians with a bizarre appetite for sensationalism against the former President and his lieutenants.
But looking ahead, Buhari should not be stymied on the anti-corruption agenda: he must begin to focus more attention on bold and imaginative ways of activating the creative potentials in Nigerians for increased productivity. Relentless demonization of Jonathan's government will not put food on peoples' tables, reduce insecurity nationwide, create jobs, rehabilitate dilapidated infrastructure, improve education at all levels, and so on.
I have already discussed briefly the critical importance of reliable power supply nationwide. With availability of stable electricity and well-structured incentives by the federal government to encourage hard working entrepreneurs, small and medium-sized enterprises would flourish.
If Nigerians are empowered to create wealth, the twin problems of youth unemployment and proneness to violence due to poverty and frustration would be significantly reduced. Moreover, increased local production of quality food items and other essential commodities is the best way to address our chronic dependence on, and addiction to, imported products. In that regard, government should borrow a leaf from societies that have in the last three decades or so emerged from the doldrums of economic stagnation into the elite group of industrialised countries.
Since it is sheer waste of time to try reinventing the wheel once it had been invented already, I suggest that the APC-led federal government should set up a high-powered committee to quietly embark on detailed scientific study of how Japanese and Singaporean leaders, in less than two decades and inspite of paucity of natural resources, were able to transform their economically retarded countries into highly industrialised societies now competing on the same level with Western nations.
I believe that creative and disciplined adaptation and implementation of the core economic re-engineering and social reconstruction strategies that worked for Japan and Singapore can trigger the much-needed revolutionary transformation of Nigeria such that, in about a decade and half, she could become a key player in the global economic system. As a corollary, Buhari should lay a strong foundation for good governance through exemplary leadership anchored on discipline, honesty, transparency, fairness, hard work, pursuit of excellence, selflessness and healthy disdain for material possessions.
This brings me to what I consider the most important area of concentration for the President, that is, political restructuring of Nigeria to allow geopolitical zones that are more or less culturally and linguistically homogenous a larger degree of freedom to organise themselves politically, economically, and socially. The political structure imposed on our people by the 1999 constitution is unsuitable for a multiply pluralistic country like ours. It reflects the totalising tendencies of the military with a centralised command structure in control of different formations in the hierarchy.
Essentially, Nigeria is a deformed federation standing on a unitarist foundation. The clearest illustration of this is lack of fiscal federalism in which states are tied to the financial apron strings of a dominant federal government that monopolises revenues derived mainly from Southern Nigeria and distributes them to itself and to states and local governments according to an arbitrarily selected sharing formula.  Now, the APC talks about change continuously without prioritising the key element of any meaningful change in Nigeria at this time, namely, political restructuring along the lines of what obtains in Canada and the Scandinavian countries.
In my opinion, any change by Buhari will be cosmetic if his government fails to address the issue of restructuring and true federalism. He should start the process by looking closely at recommendations of the last national conference organised by former President Jonathan and, in concert with the National Assembly, set in motion procedures for implementing those ones that would help restructure the country through devolution of powers.
To be concluded.