By Providence Obuh
THe Institute of Directors Nigeria (IoD) has challenged Nigerian women to possess a strong networking skill if they would make their way to the top in all aspects of life in a male-dominated environment. This was the submission of women directors, leaders and top officers who converged recently at Lagos Oriental Hotel, Victoria Island, Lagos at the luncheon organized by IoD Women Directors entitled Networking to the Top…issues for women.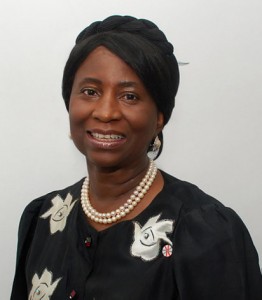 Speaking in her welcome address at the ceremony, the President/Chairman of Council, Mrs Eniola Fadayomi, emphasized that one of the ways to facilitate easy movement of women to the top is for the Government at the local, state and federal levels and corporate organizations to work towards achieving women empowerment in leadership positions and gender equality on boards of corporate organizations.
Fadayomi said: "Today many countries of the world are making efforts to bridge the gap between men and women in leadership positions whether in politics or corporate boards. In Nigeria, the representation of women, though has improved marginally, is still very low compared to what obtains in the other countries, especially in the developed nations.
Womenempowerment
"A consideration of the first 20 listed companies in the Nigerian Stock Exchange revealed that 7 companies have no single woman on their board; 5 of the companies have a woman each while 8 of the companies have either 2 or 3 women on their boards. It has been said that Nigeria stands to be the world's 15th largest economy by 2050… this could only be realizable with women empowerment," she said.
She commended Emzor, Africa Prudential Registrars Plc, Dangote, Northwest, Risk Analyst Insurance Brokers Limited, Access Bank, United Capital, Keystone Bank, H.PIERSON, RiRS among others for sponsoring the programme. The guest speaker, Mrs Oluwatoyin Sanni, Group Chief Executive Officer, United Capital Plc, while challenging women on the need to network their way to the top, emphasized that women need to be involved in national issues, to belong to professional groups and organizations, meet people with business and career interest, be involved in sporting and athletic groups and social country clubs.
She listed other activities women should involve in if they were to reach for the top as to include joining religious groups, do some volunteer works and be active in social media platform such as Linkedln, twitter, facebook, Instagram and many others. According to Sanni, making decent conversation, having good conversational skill, pleasant disposition, neat appearance, describing self intelligently, ensuring to be the best at endeavours, being valuable to others, being well grounded in issues among others would move women to the top.
She listed obstacles hindering women from moving to the top to include: lack of support from other female leaders and peers; struggle to balance raising families with running business/career; cultural restrictions; fear of failure from battle scars; public criticism and rumours. Also, Group Chief Executive Officer, Poise Nigeria, Mrs Mavi Isibor, said that the golden rule of networking is to help others get a strategic contact, send a useful business tactic, give a specific tidbit of interaction and make friends with influential people before one needs them.
Dignitaries at the event include: Mrs Nike Akande, former minister of industry, Mrs Funmi Babington-Ashaye, Vice Chairman Women Directors Conference, Chief John Odeyemi, Chairman Ecobank, Mrs Stella Okoli, Chairman, IoD Nigeria Women Directors Committee and Mr Ayo Olumoko, Managing Director of INFOGEM Limited.
Corporate governance
IoD Nigeria was founded in 1983. It is an affiliate of the Institute of Directors UK. The primary aim of IoD Nigeria is to enhancing the quality of corporate governance, maintaining and establishing contacts amongst business leaders at the highest levels, and interfacing with government for the formulation of policies that support the corporate environment.
IoD spans across all sectors of the economy and aims at securing greater effectiveness and efficiency in boardrooms. IoD offers a network of over 110,000 members in over 150 countries, and membership is drawn from directors, business leaders, policy makers in the public and private sector across diverse enterprises and industries.