By Monsuru Olowoopejo & Gabriel Olawale
In a bid to reduce the infant mortality rate in the country and give hope to babies whose mothers were not opportuned to breastfeed, Project Coordinator of  ColostrumInternational, Dr. Bunmi Ogundimu has advocated for establishment of breast milk banks across the country. The initiative which she described as a way of identifying with nursing mothers who are passing through some challenges that have denied them opportunity to breastfeed their baby.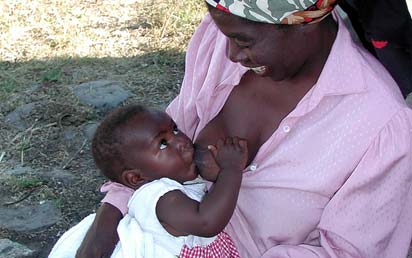 "This milk bank is expected to accompany blood banks because in our proposal, it is stated that every blood bank that is operating under the law can also have milk bank associated with it under the same regulation.
" It is known that before you put blood in the bank there are procedures to carry out before given it out for use, so it is expected to follow the same condition where by nursing mothers can go and donate and people in need can access it. "We have some women that are called "weeping women" because their breast produce milk excessively, so instead of them wasting the milk, they will be sensitised to go and donate it in the nearest milk bank close to them," she said. While appreciating the Lagos State government for the adoption of six months maternity with a 10-day paternity leave to allow the fathers share in both the joy and the responsibility that goes with a new addition to the family, Ogundimu appealed to the Federal government and private organisations to take a cue from the Lagos State and support the survival and proper development of children for the common good of the nation.
"The six month maternity leave and 10 days paternity leave is just a piece in the Child Rearing Bill that we propose which is meant to give our children very good foundation. To give our children a very good foundation in the first three years of life there must be policy to guide and support the development of each child which the bill is advocating for.
"The larger benefits of breast milk cannot be over emphasised as is serves as a reliable source of infant food and the cognitive and emotional developments of a child is a fall out of the bonding established during breastfeeding between mother and child, and by extension to the father. Bonding is also an exceptionally important development part that assisted the child to realise that mother and father represent humanity who must be loved, whose properties must not be stolen or destroyed, who must not be stabbed or bombed, and who must be respected, obeyed and honoured." She added.