Jose Mourinho openly admitted that John Obi Mikel could end his stay at Chelsea FC. The Special One does not have enough squad place for foreigners so either him or other foreign players can be forced out of the club.
After signing Dider Drogba the number of foreigners exceed the capacity of abroad players in Chelsea by one so that Mourinho will have to offload one of the players that couldn't make it to the teams English Premier League squad anyway.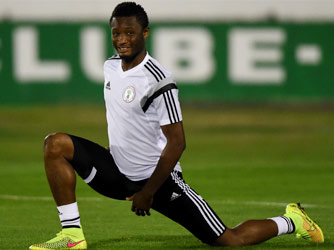 John Obi Mikel, Petr Cech and Fernando Torres are among the figures linked with a move away from the English contenders but the weakest link among the three is undoubtedly Obi Mikel.
"From the group you are expecting us to have as a squad, I have to send one away because we have one extra foreign player. "So from all these players, if you think all of them have to stay, you are wrong. One of them has to go," Mourinho said.
Despite playing over 200 matches for Chelsea FC Mikel's time seems to have run out at Stamford Bridge. English clubs can name only 17 foreign players  and Chelsea have currently 18 such players.