BY NKIRUKA NNOROM
Chairman of Wapic Insurance Plc, Mr. Aigboje Aig-Imoukhuede, has attributed under-performance in insurance sector to under-capitalisation, deficiencies in technical capacity and poor compensation structure among others.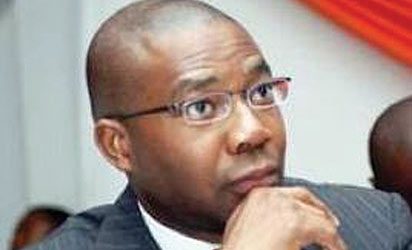 Speaking when he visited the management of the National insurance Commission, NAICOM, in the company of the management team, Aig-Imoukhuede said that Wapic is repositioning itself to support the regulator's goal to address the weaknesses.
According to him, the insurance industry ought to serve as a source of long term financing and compliment other domestic financial services to enhance infrastructure development and sustainable economic growth.
He added that insurance is a critical contributor to the growth of the economy, especially emerging markets such as Nigeria, adding that the sector provides risk protection solutions which create stability for businesses to operate with a lower propensity for volatility or failure.
He assured that Wapic is fully committed to implementing best practice standards in corporate governance, even as he added that government and regulatory compliance are central to the company's governance practices.
In his remark, the acting Managing Director Mr. Ashish Desai, said that "The Nigerian insurance industry presents an opportunity for the emergence of operators, who will dominate the African continent.
In NAICOM, we see a proactive regulator who understands this potential and is positioning to steer the industry to transformative growth that will unlock the country's opportunities. As a company, Wapic is well positioned to support NAICOM to achieve its objectives."