BY JACOB AJOM
FORMER national team coach, Chief Adegboye Onigbinde is not given to mincing words when he speaks. He bares his mind without giving a hoot to whose ox is gored.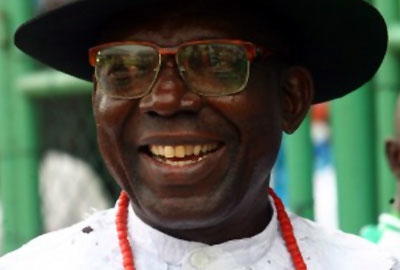 In an exclusive chat with Sports Vanguard, on the eve of Nigeria's third win at the Africa Cup of Nations final, the veteran coach says Keshi was not the first to achieve continental success with locally based players.
When asked how he felt about the inclusion of six home-based players in the present Super Eagles squad, he thundered back, "In 1984, how many foreign-based players were in my squad when we won the silver?"
There was more to come.
Onigbinde was a member of the NFF interview panel when the vacant post of Super Eagles coach was to be filled after the sack of Lagerback, Coaches Samson Siasia and Stephen Keshi were interviewed. Siasia got the job but Onigbinde said he recommended Keshi for the job. Ever then, Onigbinde had always maintained that one day he would be vindicated.
"When we conducted interview for the two of them, I expressed my special feelings for Keshi. I was not saying that Keshi was the best Nigeria could produce but he was better than Siasia. But those in authority gave it to Siasia because they said he was the popular choice.
If you have to listen to the people in the streets then why are you in authority?" adding, quickly, "not that I am happy that Siasia failed, as they said he failed, but I have always maintained that feeling."