BY LAJU ARENYEKA
Chief Rita Lori-Ogbebor, the Igba of Warri, has rejected the Christmas gifts sent to her by Delta State Government.
In an open letter addressed to the state governor, Dr. Emmanuel Uduaghan, Chief Lori-Ogbebor stated that she returned the cow, rice and other gifts due to her disappointment in Uduaghan's administration.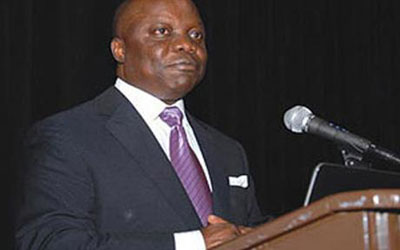 She said: "By now, you already know my stand on the way you run the administration of Delta State. I feel unhappy and depressed to see the state and Itsekiriland declining from the time you assumed office.
"I have spoken to you as a mother to a son.  Itsekiri riverine areas are declining educationally and economically. The way our land is today shows no planning or foresight. There is no creation of jobs, neither is there adequate security of lives and property. For many years, there has been fighting and bloodletting in Escravos. In fact, things have got worse since you became governor."